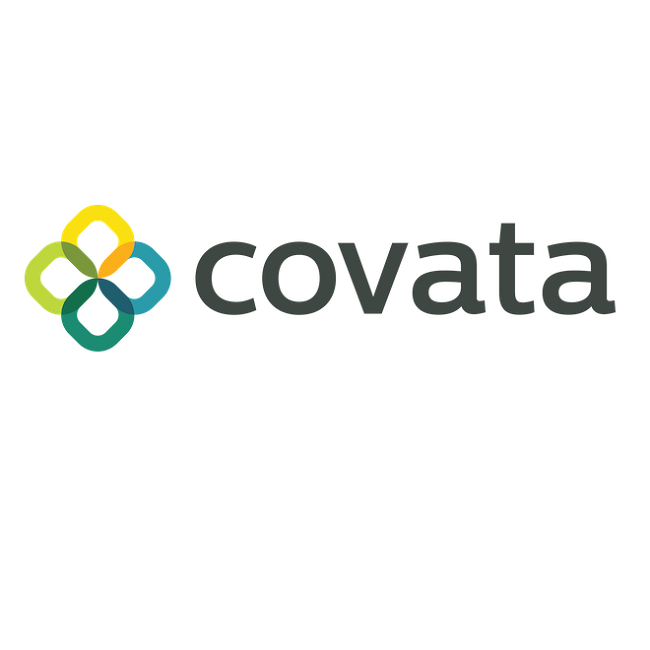 News Summary:
Covata is a technology company that provides data security by employing Safe Share and Covata Delta DSS.
Safe Share is an award-winning file sharing application.  Covata Delta Data Security Service (DSS) helps secure data sharing at scale for Internet of Things (IoT) and Big Data projects established by governments, non-profit organizations and private firms.
Website: https://covata.com/home/
Interview: An expert, cybersecurity interview is available with Pavan Singh, Vice President and Business Head of Covata (San Francisco, CA).
"Bake –it" into the manufacturing of the product
In the rush to bring products to market, some manufacturers give little thought to protecting the product from hackers.
CyberSecurity is not even on the radar of many manufacturers. Their primary concern is getting products to market and it's the consumer who ends up falling victim to cybercrime. As with all innovative technology, security will eventually become more of a priority, but it may well be too late for this generation of IoT users.
Selling cyber-secure IoT products
Already, the first major cyberattack using millions of IoT products has occurred. For companies whose products were hacked it's likely to cause a drop in sales. But, many companies and products were not named. As new manufacturers enter the market, a few will see cybersecurity as a unique selling point. Consumers will be able to choose based on security features, selecting the device that will keep their identity, financial or medical data safe from prying eyes. Companies that don't prioritize security may find themselves losing ground to ones that do.
Is the tech industry making IOT safer?
Consumers are currently buying innovative technology without considering the security of the products. The latest and greatest tend to drive consumers caught up in all the wondrous things technology can do, but much of this is driven by manufacturers and their marketing teams. While consumers continue to buy insecure products, there isn't a demand for security or to invest resources into its development. As such, awareness is key. Consumers must be made aware of the risks they are taking when buying IoT goods – and the need for "baked-in" security from the get-go.
Are new regulations and legislation necessary to increase IoT security?
Some security experts espouse the need for new regulations focused on the production of IoT products and new standards related to cybersecurity protection.  There is also the "elephant in the room issue": liability – and who is responsible when data loss occurs with IoT products.
Ultimately, manufactures must provide secure products
Until secure device interoperability is agreed on, industry adopted protocols are the standard, and some security is built into the creation of every product.  That's the broad objective of groups such as the Allseen Alliance, which is raising security awareness with industry, developers and consumers.
About Covata
Covata enables true ownership and control over data in the cloud and over mobile services. They deliver data-centric security solutions without compromising simple usability, providing true end-to-end security. Data is always protected wherever it may travel — inside a network, beyond the domain, to mobile devices and to the cloud — with granular access controls that extend to external users, view-only restrictions, real-time revocation and complete visibility and auditability. Owning the data, controlling the data and choosing where it is stored — with complete assurance that it is protected and secure. For further information, please visit Covata.com.
About Pavan Singh
Pavan Singh is the Vice President and Business Head of Covata.
At Covata, Pavan leverages his diverse background in customer-centric innovations, solution creation and IoT experience to drive product strategy and accelerate market development of Covata's transformational IoT security solution.
Pavan has more than 15 years' experience in the technology industry. He is passionate about digital transformation and the increasingly critical role of technology in transforming industries. Prior to joining Covata, Pavan was at Cisco Systems for six years, where he held numerous leadership roles in marketing strategy & business incubation. Most recently he was the Head of IoT Solutions GTM strategy and acceleration organization, where he was responsible for revenue growth of the IoT solutions business. Pavan was instrumental within Cisco for identifying market transitions and creating technology solutions that deliver transformational business value for customers. Prior to this role, Pavan led business incubation in Cisco's internal incubator, Emerging Technologies Group, where he was focused on finding the next billion dollar idea for Cisco. He developed a cloud business from the ground up and drove adoption with large customers across financial services, consumer goods and technology.
Pavan has also advised customer executives on their Digital Transformation and Internet of Things initiatives with a focus on strategic prioritization & investment that generate results in the short run while setting organizations on a longer term innovation path.
Pavan is known as an Internet of Things and Digital Transformation thought leader and is a frequent speaker on business transformation topics at industry events. He also serves as a mentor at Cisco EIR, Plug-n-Play accelerator and CleanTechOpen. More information is available at: www.covata.com