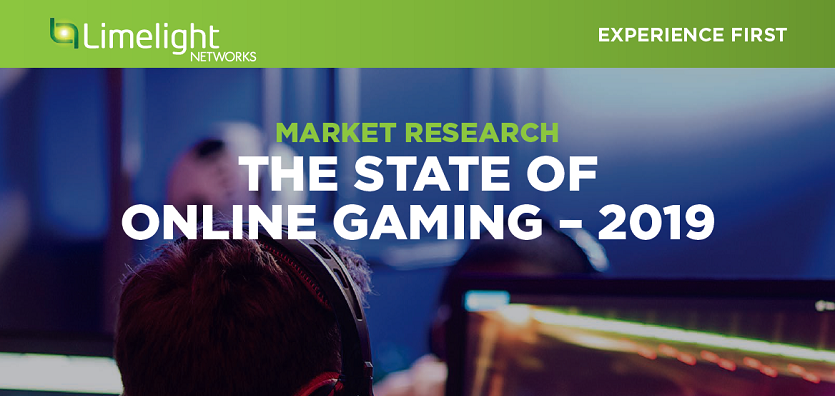 Singaporean gamers spend over 7 hours each week playing online games, forgoing daily activities such as sleeping and eating
Singaporeans are among the most frequent gamers in the world – and the highest in Asia – spending a total of 7.44 hours each week playing video games. It was also revealed that Singaporeans play consecutively for an average of 1.56 hours, the longest duration in the world. This is according to the latest "State of Online Gaming" research report on worldwide consumers' gaming behaviors and expectations from Limelight Networks.
Given the rise of popular video game streaming sites such as Twitch and YouTube Gaming, gamers also spend a significant amount of time watching people play online. Over 66 percent of gamers watch others play online each week, with almost 10 percent watching for more than seven hours. In fact, Singaporeans spend more time watching gaming content online each week than they do watching traditional sports on television or watching traditional sports programming online.
With gamers spending so much time online gaming, performance and security were noted as the most critical aspects of playing video games. This is followed by the ability to play offline, an interesting storyline, and simple gameplay. Security is another important consideration, as more than half (51 percent) of respondents said they would not continue to use a gaming platform that previously suffered a breach.
Jaheer Abbas, Regional Director, Southeast Asia and India at Limelight Networks, said, "Online gaming has taken off exponentially in recent years, be it playing themselves or watching other gamers. As this raises expectations for performance and security, it is of utmost importance that gaming platforms not only focus on creating engaging content, but also ensure they deliver highest-quality online experiences that keep gamers playing longer and coming back for more."
Additional insights from the report include:
Gaming affects daily activities. Singaporean gamers skipped daily activities to keep playing, prioritising their games over their social and professional lives. Over 50 percent have admitted to skipping out on sleep while over 38 percent have missed meal.
Mobile continues to be the preferred gaming device. Gamers across the globe, including Singapore, are increasingly playing on-the-go, making mobile phones the most commonly used device for gaming. As such, casual single-player games are played more often than any other type of video game.
Gamers prefer downloading their games. Singaporeans overwhelmingly prefer to download games (79 percent), as opposed to buying a physical copy (17 percent), renting (2 percent) or trading with another player or store (2 percent). However, 92 percent of gamers find the process of downloading video games frustrating. While slow downloads are the primary frustration among Singaporeans, other common issues include interrupted downloads (31 percent) and downloads that do not work (28 percent).
Singaporean gamers want to "go pro". With the rise of esports in Southeast Asia, gamers in Singapore are considering video gaming as a possible professional career. 38 percent of gamers would quit their jobs and become professional gamers if they could support themselves by doing so.
The State of Online Gaming report is based on responses from 4,500 consumers in France, Germany, India, Italy, Japan, Singapore, South Korea, the United Kingdom, and the United States age 18 and older who play video games at least once a week. The full report is available here.
About Limelight
Limelight Networks Inc., (NASDAQ: LLNW), a leading provider of digital content delivery, video, cloud security, and edge computing services, empowers customers to provide exceptional digital experiences. Limelight's edge services platform includes a unique combination of global private infrastructure, intelligent software, and expert support services that enable current and future workflows. For more information, visit www.limelight.com , follow us on Twitter, Facebook and LinkedIn.