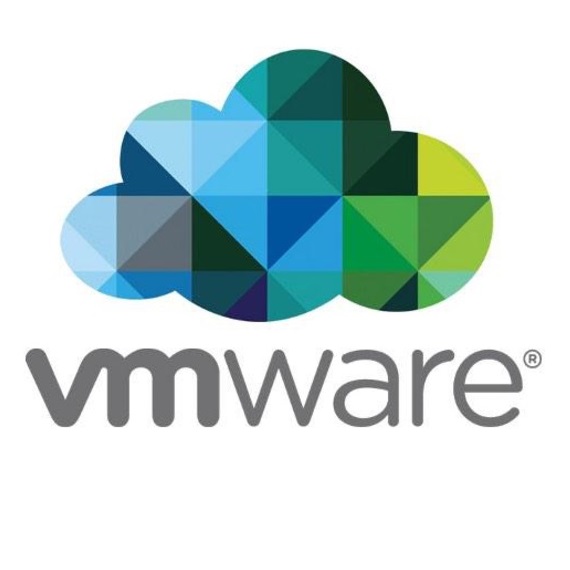 Companies must provide employees with digital workspaces that are consumer simple and enterprise secure, as 81 percent use personal devices at work and more than 1 in 3 do not comply with IT policies
VMware has announced findings from a new VMware Digital Workspace Study, which highlights that ASEAN businesses may be at risk as more than 1 in 3 (35 percent) are using unapproved personal devices for work. In addition, 38 percent of respondents surveyed do not comply with their company's IT policies or do not know them at all, increasing companies' exposure to data breaches and business risks. Interestingly, Singapore topped the list, with 1 in 2 respondents (50 percent) who indicated that they do not always comply with IT policies or do not know them at all.
Click to view VMware ASEAN Digital Workspace Survey Infographic.
The VMware Digital Workspace Study highlights:
Organisations in ASEAN prone to data breaches as 81 percent users in the region use their personal devices for work.

Thailand (88 percent) followed by Indonesia (86 percent) were the highest users of personal devices for work followed by Malaysia (79 percent) and Singapore (71 percent).
65 percent of users across the region use mobile devices to check work emails and 41 percent to access work files.
38 percent of users make use of mobile devices to conduct financial transactions. This functionality was the most popular in Thailand (52 percent) followed by Malaysia (37 percent). At 28 percent, respondents in Singapore were least keen on making financial transactions via a mobile device.
Business vulnerability to hacks and cyber-attacks could leapfrog as more than one in three (35 percent) of users who use personal devices for work, do not have them approved by IT and at least 38 percent do not comply with IT policies.

Singapore and Malaysia (both at 38 percent) had the highest proportion of all users who use unapproved personal devices at work closely followed by Indonesia (34 percent) and Thailand (30 percent).
At 50 percent, Singapore had the most number of people who did not always comply with IT policies or did not know them at all. This is followed by Malaysia at 42 percent, Indonesia (38 percent) and Thailand (24 percent).
Struggles with end-user and interface experience could adversely impact productivity as at least 79 percent of all respondents had difficulties when using work apps.

Having too many passwords to remember (38 percent) was the top challenge with devices. At 45 percent, Singaporeans felt this challenge the most followed by 42 percent of Malaysians.
Issues with different interface experiences across devices (34 percent) and apps not syncing up perfectly across devices (32 percent) were the other two issues causing difficulties for the region.
Unsafe password practices could make businesses a haven for attacks as 33 percent use the same password across multiple devices and 29 percent save passwords as notes on their mobile device

At least 37 percent of Thais and 31 percent of Singaporeans prefer to use the same password across devices. The trend is mirrored in Malaysia (29 percent) and Indonesia (25 percent).
Indonesians (32 percent) topped the list of respondents who use mobile devices to store passwords. This was followed by Malaysians (29 percent).
"In the digital era, employees, devices, applications and data increasingly live beyond the physical walls of the workplace. As the benefits of digitization extend across the organization to include a broader set of employees and endpoints, there is an urgent need to balance consumer preferences with enterprise security. The gaps, vulnerabilities and inefficiencies unveiled by the VMware Digital Workspace Survey findings establish the need to plug the gaps that could significantly hinder ASEAN's competitiveness and growth," said Ron Goh, President, Southeast Asia & Korea, VMware.
To address IT departments' cyber security concerns and users' difficulties accessing critical business information and processes on work applications, VMware has introduced access management and security capabilities for its VMware Workspace ONE™ solution. Building on previous Workspace ONE innovations, VMware will make it easy for IT to deliver unified access and a single sign-on experience to intranet applications and offer richer access capabilities that combine real-time security hygiene with compliance automation. Workspace ONE combines identity and enterprise mobility management (EMM) to help organizations securely deploy all business applications and services with an improved end-user experience.
About the VMware Digital Workspace Study
The VMware Digital Workspace Study, conducted by YouGov and sponsored by VMware, surveyed 2,500 working adults (500 per market) across Singapore, Malaysia, Thailand, Indonesia and Korea in March 2017. The survey reached out to working professionals between 18 – 55+ years of age; who work in various public and private sector industries including automotive, manufacturing, FSI, healthcare, hospitality, and retail amongst others. Respondents were queried on their preferences and experiences on using mobile devices for work – including personal and corporate-owned devices. The results tell the story of employees' BYOD behavior, the complexities it creates, and more importantly, the associated risks it opens up for businesses.
About VMware
VMware, a global leader in cloud infrastructure and business mobility, helps customers accelerate their digital transformation. VMware enables enterprises to master a software-defined approach to business and IT with VMware Cross-Cloud Architecture™ and solutions for the data center, mobility, and security. With 2016 revenue of $7.09 billion, VMware is headquartered in Palo Alto, CA and has over 500,000 customers and 75,000 partners worldwide.