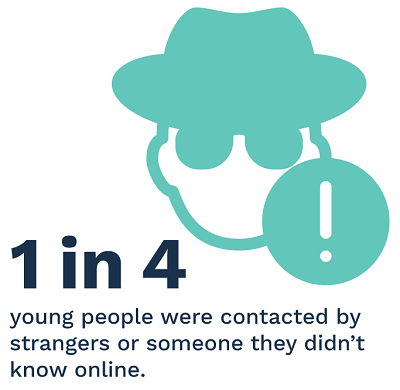 Our latest research report, State of Play—Youth, Kids, and Digital Dangers examines how young Australians*, aged 8 to 17, deal with online challenges including contact with strangers, negative online experiences and sharing of personal information. These experiences are also compared with those of adults.
Some key findings from the report tell us that:
—  Australian adults are experiencing similar online challenges to those encountered by young Australians
—  One in four young people were contacted by strangers or someone they didn't know 
—  One in five young people were socially excluded online
—  55 percent of young people tell a parent to help deal with an online issue and only 12 percent report it to the website or social media company
—  66 percent of those young people who encountered a negative experience online were able to reflect on the experience in a positive way 
*Data was drawn from a national survey of 3,000 young people aged 8 to 17 and 517 adults over 18.