The Top Women in Security ASEAN Region 2021 awards has been established to recognize women who have advanced the security industry within the ten countries of the Association of Southeast Asia Nations (ASEAN).
Nominations are scheduled to open on Monday March 8, 2021, coinciding with International Women's Day.
The Top Women in Security ASEAN Region awards follow similar initiatives in India, as well as Africa, Europe and Canada and form part of a global campaign by the Women in Security & Resilience Alliance (WISECRA). This initiative is open to all ASEAN countries following very successful Top Women in Security Awards held during 2020 in Singapore, Malaysia and Philippines.
We have gathered unique industry partnership arrangements, bringing together key chapters of premier, global security industry associations and professional women in security groups in Singapore. Malaysia, Indonesia, Philippines, Thailand and including the ASEAN Region Women in Security Network.
We thank them for their support. Nominations close 30 May, 2021. The awards will take place in July 2021.
Please nominate at your earliest opportunity. Nominations open on International Women's Day, 8 March – Link to nominate is here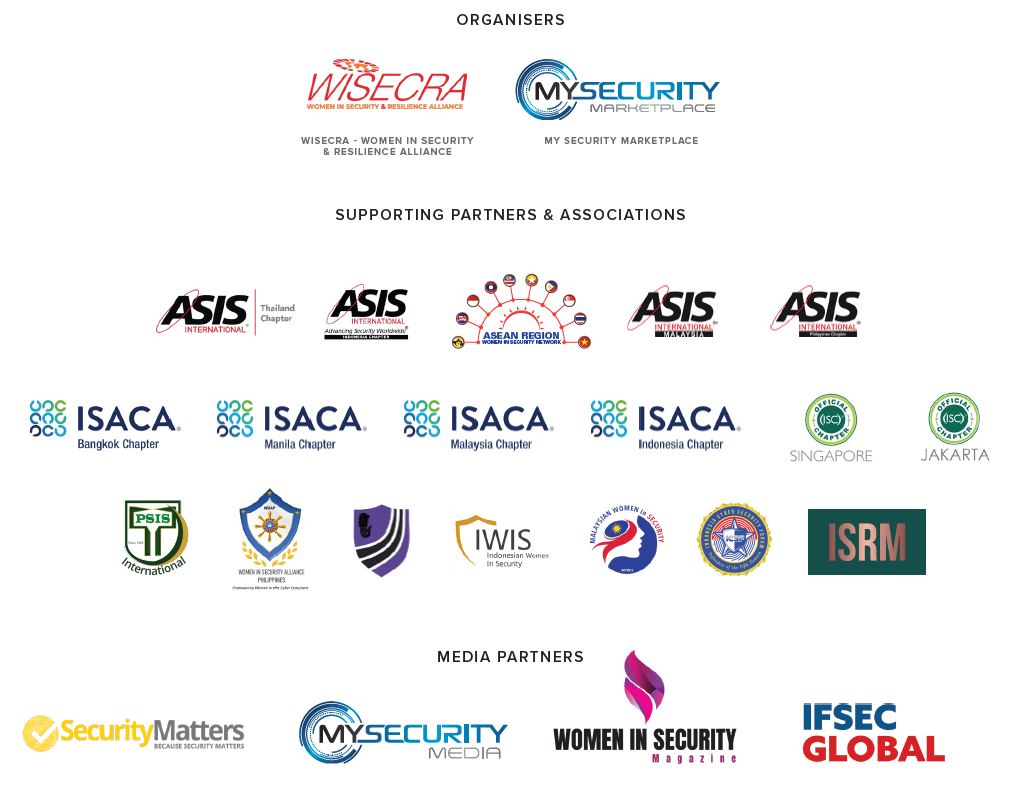 Supporting Organisations 
Women in Security & Resilience Alliance (Co-Organiser)
ASEAN Regional Women in Security Network
ASIS Malaysia Chapter
ASIS Indonesia Chapter
ASIS Thailand Chapter
ASIS Philippines Chapter
Indonesian Women in Security (IWIS)
Indonesia Cyber Security Society (ICSF)
Institute of Strategic Risk Management
ISACA Bangkok Chapter
ISACA Manila Chapter
ISACA Malaysia Chapter
ISACA Indonesia Chapter
(ISC)2 Singapore Chapter
(ISC)2 Jakarta Chapter
Malaysian Women in Security (MYWiS)
Women in Security Alliance Philippines
Women in Security (WOSEC) Singapore
Philippines Society for Industrial Security (PSIS)
Media Partners
MySecurity Media
Security Matters
Women in Security Magazine
IFSEC Global