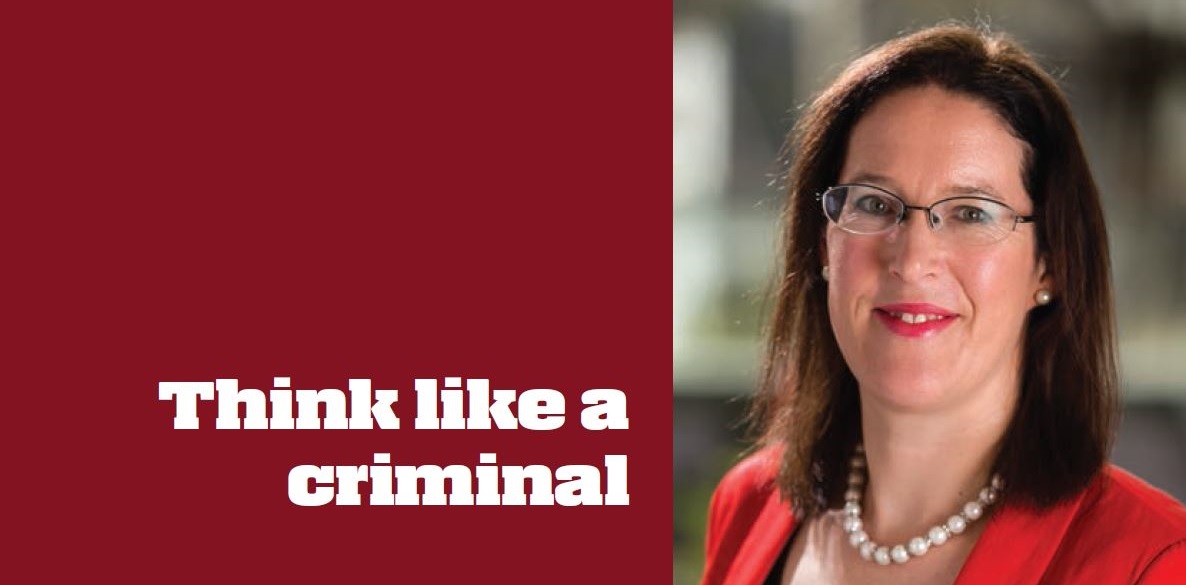 She works for one of the 'Top 50' global banks with operations where there is almost always a state of emergency somewhere in the world; but Melissa Wilkey says this isn't her most challenging role.
The Manager of Group Security at ANZ says being a parent has been the most challenging, perplexing, intense but also the most rewarding role she's had.
"My greatest achievement is remaining happily married for the last 20 years – and during that time, David and I have produced two bright and precocious children, Emma, aged seven and Max, aged five," said Melissa.
With a penchant for dissecting mechanical and electrical household items as a child, and after a 'foundation stone' conversation her grandad, at the age of 14 Melissa researched and identified the Mechanical Engineering degree at Canterbury University in Christchurch and set her mind on completing that.
Fast forward a few years and she indeed graduated with an honours degree in Mechanical Engineering and went on to work in a large engineering consultancy firm in Auckland where she was introduced to the world of construction.
"I spent a couple of years designing and overseeing construction of air conditioning, ventilation, heating, escalators, lifts, plumbing and drainage, and other building services systems, and then began project managing contractors, engineers, and leading business discussions with clients," she said.
"My consulting work covered a number of industry sectors including government, education, banking and finance and corrections. I have the dubious privilege of having worked on 14 of New Zealand's 18 prisons!"
Through her years of construction, contract and project management she casually but professionally slid her way into security risk consulting, where she met Jeremy Eggleton, Principal -Security for Opus International Consultants Limited.
"Jeremy became my teacher, my mentor and my friend. Amongst other things, he taught me to think like a criminal," she said.
"Effective security design incorporates a significant amount of behavioural analysis – this was never as clearly demonstrated than when we were designing prison complexes."
"Inmates have 24 hours a day to figure out ways to escape, hurt other inmates or correctional officers, or even hurt themselves. As a designer you have to anticipate how the building can be used, and how emergency response plans will unfold within them."
In 2002 Melissa was Runner Up in the Institute of Professional Engineers New Zealand Young Engineer of the Year Award and it was at this stage of her career she decided she was going to swap her steel capped boots for high heels and jumped across into corporate risk management world… Click HERE to find out more about this article