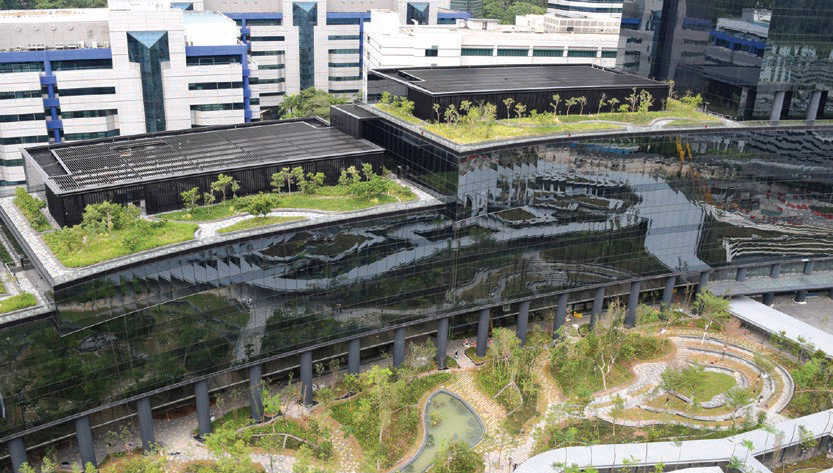 The field of facilities management is rapidly evolving & Asia is driving the evolution
The SMART Facilities Management Solutions Expo and Conference 2016 addresses a fast growing demand for facilities management (FM) services across Asia. The three-day trade show featured 40 exhibitors from around the world, including Australia, Hong Kong, India, Indonesia, Japan, Malaysia, Netherlands, Singapore, United Kingdom and the United States. With the advent of new technologies and smart building solutions such as IoT the complexity of the field has grown at the same time as an integrated environment. Industry leaders gathered at the conference to share ideas, best practices, and exchange expert knowledge on areas covering sustainability, manpower, smart energy and asset management, as well as the management of social, leisure, productivity and security management of facilities, to some 160 delegates.
Ms. Fong Siew Han, Director of Infineon Technologies Asia Pacific, said: "The Facilities Management Conference was a wonderful platform for both practitioners and researchers from the industry and academia to meet and share the latest developments on FM for the built environment sector in Asia. Key themes carried discussions on 'Innovative Energy Management', as well as Workplace Safety & Health for Facility Managers; Advancing Responsible Business Practices in Land Construction; Real Estate Use and Investment; Using IoT to Generate Real Building Savings; A Look at Sustainable Energy in South East Asia; and Energy Management: Smart Data Centres and Green Energy.
A key highlight of this conference was a regional focus group Session on 'Challenges & Opportunities for Facilities Management' with a dedicated collaboration between Bangkok's Chulalongkorn University, the National University of Singapore, and Universiti of Teknologi Malaysia, the session connected relevant decision makers and the academia with a view towards future development. Professor Abdul Hakim bin Mohamed, Chairman of the regional focus group session and Dean of Geoinformation and Real Estate, Universiti Teknologi Malaysia, said: "The formation of the ASEAN Economic Community (AEC) is a game-changer for the FM sector. Collectively, the AEC is the seventh largest economy in the world and is the world's third largest market base behind only China and India. The respective universities play a part in highlighting the vast opportunities availed by the AEC that both academic institutions, organisations and industry professionals can tap into.
The trade exhibition featured key profiles focusing on four main sectors: Mission Critical facilities; Leisure and Tourism facilities; Transport and Public facilities, as well as Building and Infrastructure facilities. In addition, the trade show further incorporated four key segments in Energy Management, Security Solutions and Air Conditioning & Mechanical Ventilation (ACMV) and Environmental Management, making it the most comprehensive and focused trade platform in redefining SMART facilities management…Click HERE to find out more about this article