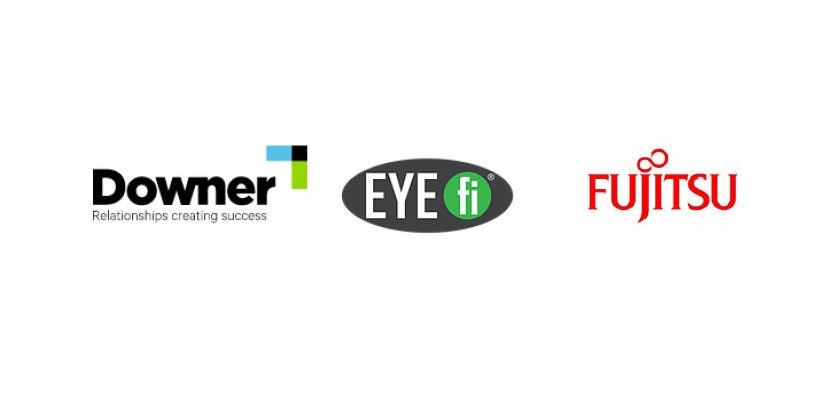 News facts:
Co-creation partnership between Fujitsu, EYEfi and Downer develops IoT solution designed to reduce flood risk from storm water overflows.
Successful trial conducted with the Yarra Ranges Council, Victoria.
IoT solution including networked smart sensors, cloud technology and software provides early detection, helps to prioritise remediation and maintenance activity and avoids flooded roads.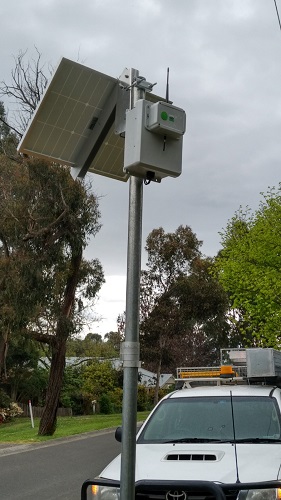 A collaboration between Downer, Fujitsu, and EYEfi has delivered a successful trial of a 'smart drains' solution that has the potential to significantly reduce the risk of flooding due to overflows from storm water drains. The solution, which has been piloted on Downer works for the Yarra Ranges Council in Victoria uses a network of sensors to monitor drains in real time. It negates the need to have manual drain inspections and enables deployment of response and maintenance teams before a blocked drain causes flooding.
Utilising sonar and camera sensors, the solution is designed to monitor water levels and potential flow rate within roadside storm water drains and provide real time alerts to operational teams so blockages can be addressed before inundation occurs. Ultra-sonic sensors have been mounted in roadside storm water drains and measure water levels.
The smart drains solution incorporates networked smart sensor, cloud technology and software developed by EYEfi to provide alerts for rising water every fifteen minutes. It provides a dashboard view of input from all sensors to provide management with a clear view of drain infrastructure to identify areas of focus.
The Yarra Ranges Council faces a number of local flood management and drainage challenges, with over 4,900 properties known to be at risk of flooding from waterways or underground drains. Adding to these challenges are long-term future pressures on the existing drainage system associated with urban consolidation and an increase in rainfall intensity, with approximately 7% of properties within the Yarra Ranges Council being prone to flooding.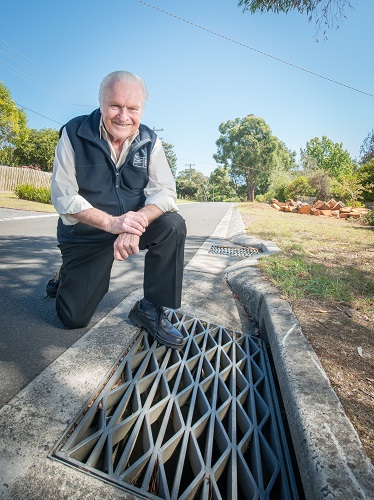 Yarra Ranges Mayor, Len Cox, said it was the first time this innovative technology had been used in storm water pits in Australia.
"Many of our storm water pits, especially those in flood prone areas could be checked daily or several times per day. This technology informs us quickly that there is a blockage so we can send someone there immediately and have it removed and cleaned before further flooding and complications arise. We are proud to be trialing this in the Yarra Ranges as an Australian first and, if the results are positive, we hope it can be adopted throughout the municipality," said Mr Cox.
Simon Langdon, founder and CEO of EYEfi, said "We are proud to be collaborating with Fujitsu and Downer to offer this world-first, end-to-end remote monitoring and intelligence gathering solution. This is an exciting adaptation of our Industrial IoT technology, as it solves several critical problems for end users which is imperative when considering investing in technology solutions. We're looking forward to the further deployment of the solution with Downer and Fujitsu's customers".
Jeff Sharp, Group Manager Technology and Innovation at Downer said "We had a concept that we believed would add value to our customers and provide a better service to their customers. We were excited to partner with EyeFi, Fujitsu and the Yarra Ranges Council to make this a reality. Downer is investing heavily in IoT solutions that we believe will drive better value for our customers and improve services, creating smarter cities."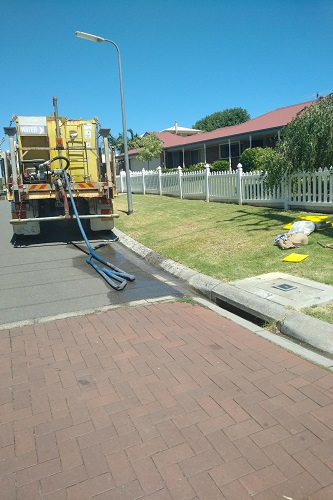 The project has come to fruition through a co-creation initiative in which Downer, Fujitsu and EYEfi invested in the development of the solution with a view to wider deployment to reduce the risk of flooding across Australia. Through an evolving ecosystem of inputs and insights the Smart Drains trial is exploring the potential of Artificial Intelligence, IoT, cloud and security to innovate and minimise flooding events.
Mike Foster, Chief Executive Officer, Fujitsu Australia, said "This is an excellent example of how co-creation combines the best thinking from different disciplines to solve a real-world problem and create a better outcome for the community. It is great to see that our investment in this collaboration with Downer and EYEfi has the potential to reduce the risk of flood damage as we explore opportunities to deploy the technology across Australia."
About Fujitsu
Fujitsu is the leading Japanese information and communication technology (ICT) company, offering a full range of technology products, solutions, and services. Approximately 155,000 Fujitsu people support customers in more than 100 countries. We use our experience and the power of ICT to shape the future of society with our customers. Fujitsu Limited (TSE: 6702) reported consolidated revenues of 4.5 trillion yen (US $40 billion) for the fiscal year ended March 31, 2017. For more information, please see http://www.fujitsu.com.
About Downer
Downer is the leading provider of integrated services in Australia and New Zealand and customers are at the heart of everything it does. It exists to create and sustain the modern environment and its promise is to work closely with its customers to help them succeed, using world-leading insights and solutions to design, build and sustain assets, infrastructure and facilities. Downer employs approximately 56,000 people across more than 300 sites, primarily in Australia and New Zealand, but also in the Asia-Pacific region, South America and Southern Africa. It also owns 88 per cent of Spotless Group Holdings Limited. For more information visit downergroup.com.
About EYEfi
EYEfi is an electronics engineering and software development company based in Melbourne, Australia, that has developed and commercialised patented spatial technology, EYEfi® SPARC; a game-changing disruptive technology that entirely changes the way people and devices search, explore and connect with the real-world. Through our innovative range of cloud, mobile, IIoT and IP licensing products and services, EYEfi is solving real-world problems by fundamentally changing the intelligence gathering and situational awareness capabilities of people, devices, platforms and systems.
For more information visit www.eyefi.com.au