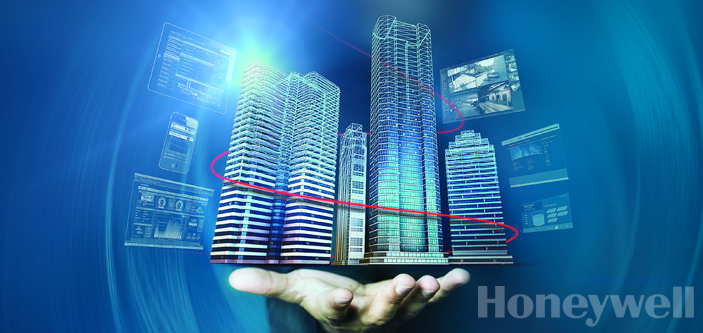 Honeywell has updated its flagship building management system, Enterprise Buildings Integrator (EBI), enabling facility personnel to view and enhance core building technology with greater ease and precision. EBI R430 helps improve efficiency, and reduce energy and operational costs by simplifying setup, scheduling and control. Designed in the company's Sydney Software Centre, the new release includes a simplified approach to facility-wide integration, comprehensive mobile access, and a redesigned user interface designed to accelerate both routine and advanced tasks.
The latest version of EBI addresses the growing trend of smart, integrated buildings — facilities where automated systems are merged and managed across the enterprise network, which can reduce energy usage by 20 to 40 percent. This provides an enhanced and more comprehensive view of all equipment and activity, helping boost productivity every day and deliver savings over the life of a building.
As a result, more than a quarter of the facility construction and retrofit projects Honeywell leads now involve some level of integration, a five-fold increase over the last decade. EBI is the engine that provides the necessary interface and intelligence to realize the cost and productivity savings.
"There is ten times the number of EBI installations than a decade ago, in line with growing recognition of the business value that integration can provide to overall operations," said Wayne Kent, regional general manager for Honeywell Building Solutions in the Pacific. "Our software centre in Sydney offers an ideal design and testing environment for this award-winning technology. The enhancements we make benefit customers both locally and around the world."
The recent upgrades to EBI centre on:
Improved integration – EBI is now compatible with many common Web services to provide facility managers and IT staff with new ways to customise how building systems import and mine data, and synthesise the information into actionable recommendations.
Increased efficiency – Facility managers can program and coordinate facility-wide systems — including HVAC, lighting, security and life safety — in minutes using the revamped automation engine and scheduling.
Enhanced mobility – Operators can continue to use smartphones for remote access and management, but can now implement tablet-based connectivity, which replicates the user interface of an EBI workstation and provides access to all building information, such as system status and trend data that can help optimise energy use in real time.
Intuitive interface – While the basic layout and navigation remain, the new software incorporates features common to consumer applications, such as drag-and-drop interaction, that make day-to-day tasks and training easier.
"Facility management is no longer just about maintaining a physical structure," said Paul Orzeske, president of Honeywell Building Solutions. "The building is now tied to the success of the business it houses. EBI heightens awareness and efficiency, giving operators broader access to the data and tools they need to make lasting improvements — changes that can impact profitability."
Honeywell EBI is an award-winning building management system that facilitates the integration of security, comfort, life safety and energy control, among other functions. It gives users a single point of access and consistent view to information and resources that enhance the ability to monitor, manage and protect a facility, campus or multi-site operation.
In addition, EBI communicates with industry-leading open protocols like BACNet®, OPC® and LonWorks®, which helps customers integrate with third-party software and hardware, and benefit from the scalability and flexibility that come with an interoperable architecture.
More than 20,000 EBI systems have been deployed in more than 160 countries over the last decade, including more than 1,500 in Australia and New Zealand. Current customers can easily migrate to the latest release, providing them with the new functionality, as well as continued returns on their investment.