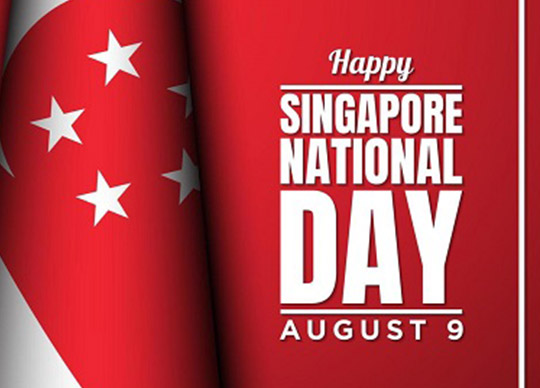 Esri is celebrating National Day with Singaporeans by harnessing the power of Geographic Information Systems (GIS) to enhance the National Day Parade (NDP) celebrations.
The NDP Organising Committee 2023 chose Esri's state-of-the-art mapping platform to efficiently plan and coordinate activities throughout the grand-scale event, likely to be attended by more than 25,000 people. Across every part of the event's planning, rehearsal, and implementation, Esri's real-time collaboration platform – known as the Joint Planning Tool – will enable NDP's partner agencies to seamlessly communicate around resource movements and incident management.
The tool will essentially digitally map assets, place barriers, and area markers of significance – for the participating agencies. The Joint Planning Tool allows agencies to access and share plans, foster a common understanding of unfolding situations, and enhance operational efficiency and productivity – all for the benefit of a safe and enjoyable event.
Local smart mapping specialists, Esri Singapore, has also developed a real-time Crowd Management Dashboard based on GIS technology to provide valuable insights into crowd density at different locations within the parade grounds.
Accessible on the NDP website during show days, this dashboard empowers the Organising Committee and the public to have better situational awareness in regard to the event's activities. With real-time information, the Organising Committee can deploy personnel to areas with higher crowd density, while the public can avoid congested areas. This enhances safety and ensures a more pleasant experience.
Esri Singapore has also worked with the Organising Committee to set up real-time tracking, facilitating smoother coordination of students from 198 schools across the island during the National Education shows.
Esri Singapore Chief Executive Officer, Mr Joe Lee, said: "Esri Singapore is honoured to be able to add our expertise to this year's National Day Parade, collaborating with the Organising Committee to ensure the utmost safety, efficiency and an unforgettable experience for all spectators."
"For decades, Esri technology has been a driving force behind our nation's progress. Providing a unified environment with real-time location intelligence to the NDP Committee has given us the opportunity to showcase the very best of what the technology is capable of."
Mr Lee said, "This integrated GIS-powered Joint Planning Tool accelerates forecasting, enhances critical event management, elevates situational awareness, and optimises asset tracking, all contributing to a seamless and memorable celebration of our nation's achievements."
Chairman of the NDP 2023 Operations and Security Committee Colonel (COL) Lim Poh Chuan stated, "Our choice to partner with ESRI Singapore to establish a common operating picture for NDP celebrations was based on the capabilities the smart mapping platform offered our collaborating agencies. The heightened visibility and real-time insights offered through the platform means that we can effectively ensure a safe and enjoyable event for participants and spectators."