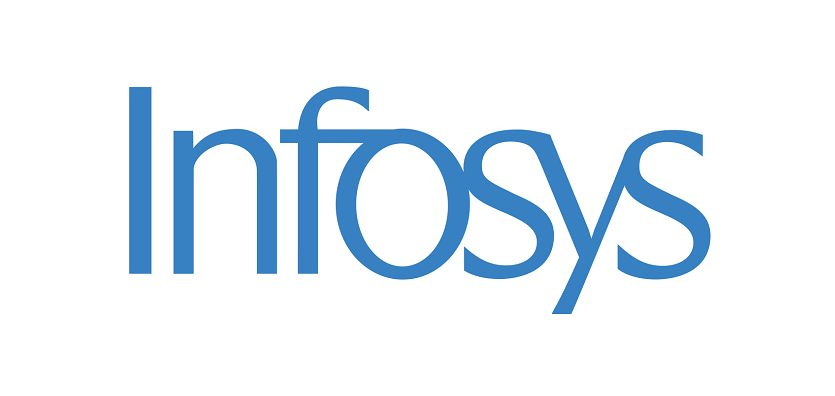 Leaders do not have a clear understanding of the full impact of digital transformation
Lack of skill sets and legacy organisational siloes cited as top barriers to digital transformation
Business agility, enhancing digital culture, and delivering a seamless customer experience seen as key organisational drivers of building digitally agile business models
Australian (AU) and New Zealand (NZ) businesses are trailing behind their global counterparts with only 17% of businesses digitally mature enough to build disruptive business models at scale compared to a global cohort of 22%. That is one of the key takeaways from research undertaken by Infosys.
The research report released on the 8th of August, Infosys Digital Acceleration Study: Infosys Australia and New Zealand Report, polled 175 senior business decision makers from the region's biggest companies, each with a revenue of over $1 billion, to better understand where Australia and New Zealand's largest enterprises are in their digital transformation journey and what they require to accelerate that journey.
The survey of Senior IT decision-makers reveals that enterprise leaders across sectors are at varying stages of digital agility, while facing consistent barriers and opportunities to building disruptive business models at scale.
The report identifies three clusters based on digital maturity:
Visionaries – Transform to meet business objectives through new business models and an innovative culture. They understand digital is central to the success of future endeavours
Explorers – Committed to improving their customer's experiences. Identify with digital programs that enhance customer experience, or increase brand value through differentiation
Watchers – Largely focused on efficiency-driven outcomes of digital adoption
Approximately 17% of AU and NZ respondents are identified as visionaries, in contrast with 22% of their global counterparts, indicating that fewer AU and NZ leaders have identified digital transformation as a central part of their business strategy in comparison to global peers.
The majority of Australian and New Zealand businesses surveyed (55%) fall into the Explorers category, with a focus on digital transformation for the differentiation value it gives them in either customer experience or an uplift in brand value. This is higher in comparison to global peers of whom 50% are categorised as Explorers.
Additionally, 28% of AU and NZ respondents are identified as Watchers which is on par with global research. Watchers have partially deployed digital initiatives but are focused on efficiency-driven outcomes.
Common to all groups of business leaders is an understanding that business agility (85%), enhancing digital culture (82%), and delivering seamless customer experience (78%) are key organisational drivers to enable them to build disruptive business models at scale. Visionaries particularly recognise that there is a constant need to reinvent themselves to stay relevant to their customers.
Andrew Groth, Senior Vice President and Regional Head Australia and New Zealand, Infosys said, "Digital transformation is a process of constant re-invention, where businesses must implement disruptive models that create agility in constantly driving new experiences for the customers at scale. This research illuminates how businesses in Australia and New Zealand can successfully move forward in the journey to digitally accelerate, to leverage the opportunities available to better operate in a digitally-driven market at significant scale. Over the years, large businesses within the region are progressing along different digital transformation journeys with varying levels of maturity. We can see a massive opportunity for businesses in the region to leverage digital and disruptive technologies with speed, and also use learnings from some of the more mature global peers from their digital transformation journeys.
"Organisations are facing the challenge of bringing disruptive products and solutions to market, despite having a clear vision and strategy for their digitisation journeys. What our research uncovers is that a large number of organisations are encumbered by rigid technology, the digital skills gap and more importantly a culture gap that stifles innovation, which is key to achieving a digitisation vision. This is ultimately resulting in businesses being unable to create the customer experience and competitive advantage at speed, eventually losing the mindshare with their customers."
Creating an environment conducive to digital maturity a significant challenge
Interestingly, internal challenges rather than external market forces are cited as a major barrier to change with resourcing and legacy issues preventing organisations from making rapid progress. Organisational silos (38%) and transforming from a low risk organisation to an organisation that rewards experimentation (37%) are some of the most prevalent challenges cited by businesses, as well as hiring digital natives and building digital skillsets (38%).
Groth said, "What is apparent in this research is that business leaders know what they need, but often underestimate the full impact of digital transformation once you dig deeper. There is a skewed view of digital transformation, with 67% of respondents having a clear outlook on opportunities, and a considerably lower 50% having a clear understanding on threats. Interestingly, as businesses move to becoming digitally mature, there is a correlation between maturity and higher risk awareness, but we have some way to go in this market."
Global counterparts are leading transformation, differing vastly per sector
Despite 72% of AU and NZ respondents identified as belonging in the visionary and explorer cluster, there is an overall sentiment amongst enterprise business leaders that their digital transformation journeys are not comparable at an international level. When comparing themselves to global clusters respectively, slightly over half (54%) of AU and NZ visionaries perceive themselves to be globally ahead, while only 22% of explorers and a quarter of watchers (25%) feel globally ahead of peers. When compared to local counterparts, this perception is higher, with 62% of visionaries, 35% of explorers and half (50%) of watchers feeling ahead amongst their peers.
The survey has also revealed industries such as the public sector, healthcare and utilities report feeling most behind global counterparts, while logistics and manufacturing are the most confident. Half of public service organisations (50%)  feel their digital maturity is behind global peers, with only 7% reporting being ahead. Healthcare and telecommunications/utilities both report only 19-20% maturity. The retail industry reports a split, with 30% of respondents feeling behind, and 47% of respondents reporting maturity. Both logistics and manufacturing organisations feel comfortable, with 80% and 93% respectively reporting digital maturity on par or ahead of global counterparts.
For a full copy of the report, please visit here: www.infosys.com/navigate-your-next/research/AusNZ
Methodology
Infosys commissioned independent market research company Feedback Business Consulting to undertake research to understand the decision-making processes and challenges around the digital transformation journey businesses embark on. From January to March 2018, the qualitative and quantitative subset of the study was carried out, interviewing 175 senior IT decision makers who have a role in digital transformation initiatives. Respondents were from organisations with 1,000 employees or more and $1 billion global annual revenue or higher across verticals such as Retail, Banking, Financial Services and Insurance, Public Service, Logistics, Healthcare, Telco/Utilities and Manufacturing.
About Infosys Ltd
Infosys is a global leader in technology services and consulting. We enable clients in more than 50 countries to create and execute strategies for their digital transformation. From engineering to application development, knowledge management and business process management, we help our clients find the right problems to solve, and to solve these effectively. Our team of 199,000+ innovators, across the globe, is differentiated by the imagination, knowledge and experience, across industries and technologies that we bring to every project we undertake.
Visit www.infosys.com to see how Infosys (NYSE: INFY) can help your enterprise thrive in the digital age.