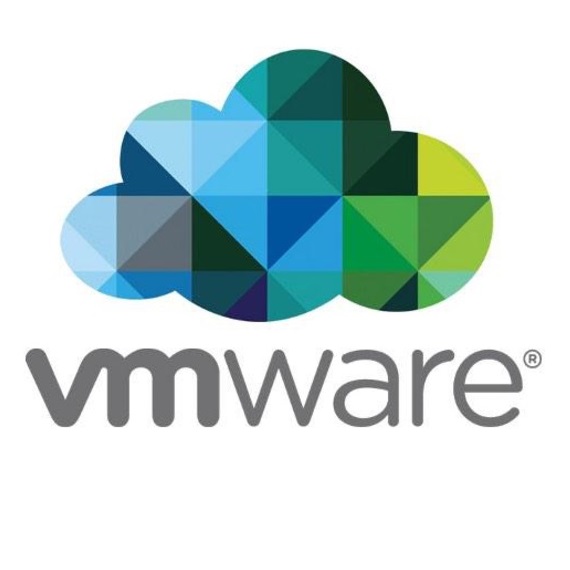 Modernized IT infrastructure enables NTC to provide Cloud-based services and solutions to the government
VMware has signed a memorandum of understanding (MoU) with the National Telecommunication Corporation (NTC) to drive digital transformation within the public sector as part of the government's Digital Pakistan initiative and the country's push towards a digital nation. The agreement will enable NTC, the first cloud-based data center in the public sector, to tap on VMware solutions to modernize existing IT infrastructure and accelerate network extension to unserved and underserved districts under the National Data Centre plan.
The rapid transformation of Pakistan towards a digitally enabled nation is anchored by the government's commitment to a digital future. The government is the first in the region to transit to an e-governance model as Internet penetration in the nation skyrockets. In 2016 alone, the number of internet users in Pakistan increased by 20 per cent, double the global average growth rate.[1] The mobile-first nature of Pakistan is clearly evident with close to three in four internet users in Pakistan accessing the internet through their mobile phones, as compared to 27 percent via desktops.1
"We are determined to better serve the public by strengthening IT and telecommunications support to all government institutions. With the right infrastructure together with the best solutions, we can better provision and provide for market trends now and in the future to drive Pakistan's digital transformation," said Brig. (Retd) Viqar Rashid Khan, managing director, NTC.
The partnership with VMware can empower NTC to deliver rapid market-ready capabilities, reduce operational and ownership costs significantly and simplify IT management. With the modernized IT infrastructure enabled by a suite of VMware solutions including tose from the VMware Cloud Provider Program, VMware vSphere® with Operations Management™, VMware vCloud Director® and VMware Site Recovery Manager™, NTC can increase the performance and efficiency of IT resources through virtualization, speed up the delivery of solutions via a cloud model, and strengthen the availability and security of critical applications.
"The government's bold step towards a fully e-government structure is testament to the powerful benefits from a software-defined approach to IT. By implementing a ubiquitous IT architectural plan that cuts across all levels of compute, network, storage, clouds and devices, NTC stands to benefit from the scalability, agility and security required to enable Pakistan to truly succeed in the digital era," said Adrian Hia, general manager, Nascent Markets & Vietnam, VMware.
About National Telecommunication Corporation
NTC started its operations with a few exchanges having limited capacity, countrywide transmission backbone comprising of analog Microwave and Co-axial Network. This vested communication system evolved with time at a pace faster than others and today NTC has developed its own infrastructure to an extent where it can be called an independent IT and Telecom operator meeting the challenges of the present day.
After establishment in 1996, NTC started to concentrate on developing its own infrastructure. Within few years, it aligned itself with emerging technological advancements by deploying Fiber Optic Systems in the long haul (4,117 Km) and metropolitan areas (1,517 Km) along with around 150,000 digital lines exchanges. Besides this, special projects implemented like Multi Services Data Network (MSDN), Pakistan Educational Research Network (PERN), positioning of PAKSAT to secure and occupy the allocated Space Slot (2003), induction of GPoN Technology and MPLS were also successfully implemented. In order to keep itself abreast with technological advancements, NTC prepared a comprehensive plan to migrate its legacy TDM exchanges with latest IP based Next Generation Network (NGN)switching and DWDM Transmission system have been deployed and being expanded. Besides Voice and Broadband
NTC has established a Large Scale National Data Center for the Government of Pakistan and it is the first cloud based Tier-III National Data Center in Pakistan. The Data Center is offer services from a centralized location while keeping the data secure and safe from any backdoor attempts or leakage through hacking. With the deployment of sate of the art highly capable network NTC endeavors to provide ICT services including broadband, cloud base solutions IaaS, PaaS, SaaS etc. moreover Provision of secure & reliable services give an edge to NTC in the deregulated era.
About VMware
VMware, a global leader in cloud infrastructure and business mobility, helps customers realize possibilities by accelerating their digital transformation journeys. With VMware solutions, organizations are improving business agility by modernizing data centers and integrating public clouds, driving innovation with modern apps, creating exceptional experiences by empowering the digital workspace, and safeguarding customer trust by transforming security. With 2016 revenue of $7.09 billion, VMware is headquartered in Palo Alto, CA and has over 500,000 customers and 75,000 partners worldwide.
[1]We are Social and Hootsuite: 2017 Digital Yearbook, January 2017