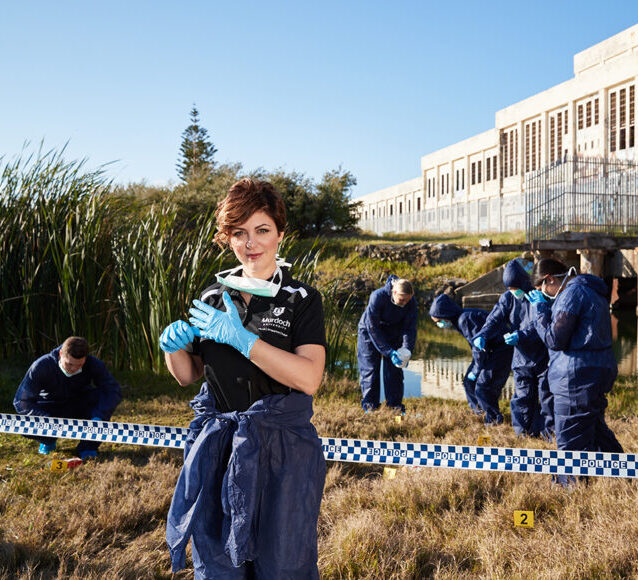 Interview with Dr Paola Magni (Perth, Western Australia) by Jane Lo, Singapore Correspondent, MySecurity Media.
Dr Paola A. Magni is a Senior Lecturer in Forensic Science at Murdoch University (Perth, WA) and the Deputy Dean at Murdoch University Singapore.
Paola is a forensic biologist with a key focus on the application of natural sciences (entomology, taphonomy and aquatic biology) to crime scene investigation. She has several years of experience as a lecturer, researcher and expert witness in the Court of Law on cases of homicide, suspicious death, animal cruelty/wildlife, food forensic and stored products security. She is the co-author of several books, book chapters and peer reviewed articles focused on her research and case-work.
She is the developer of "SmartInsects – Forensic Entomology", the smartphone App designed to facilitate the work of law enforcement agencies and pathologists at crime scenes, and of "VirtualCSI", the Virtual Reality training suite for forensic science students and law enforcement. These projects are hosted at the Murdoch Virtual Centre for Simulation lead by Prof. Susan Ledger.
In the last few years, Paola has also undertaken research into the pedagogy behind innovative methods in forensic education, with a special focus in the internationalization of the Forensic Science curricula. Example of this are the successful projects for the New Colombo Mobility Plans and the Endeavour Leadership Program founded by the Australian Government.
Deeply interested in science communication and advocate for women in STEM, Paola is the Australian winner of the global science communication competition FameLab, a TEDx speaker and a Woman in Technology WA (WiTWA) Role Model. In 2020 she received the AIPS Tall Poppy Award and has been nominated one of the 100 people who will influence Western Australia in the biggest way.
Recorded on 13th August 2020, following Dr Magni's presentation at EMTech Asia 2020 by MIT Technology Review.
More links to the virtual CSI resources can be found here:
Murdoch University: https://www.murdoch.edu.au/
Murdoch University Singapore: https://www.murdoch.sg/murdoch-singapore/
Murdoch Virtual Centre for Simulation: https://www.murdoch.edu.au/research/industry-and-partnerships/murdoch-virtual-centre-for-simulation
CSI-VR video presented at EdTech Asia: https://vimeo.com/354137862/d12a79eed8