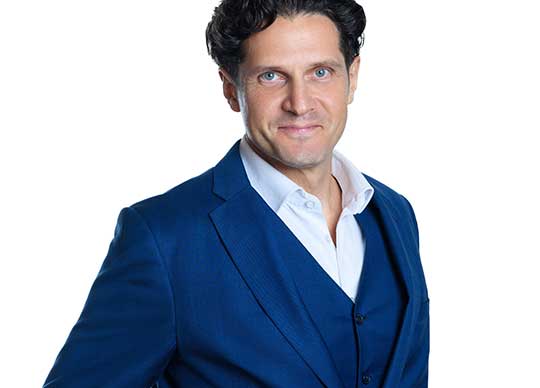 Versent has hired 28 new senior roles in Singapore since the beginning of the year. The current Versent team in Singapore is now made up of over 60 team members.
The most recent senior hires are largely focused on bolstering Versent's depth of technical skills with new engineers joining the team. Jordan Windebank, General Manager at Versent Asia, explains: "We have doubled our customer base since late 2020, with the majority of work coming from the Banking and Insurance space, and we delivered triple digit percentage growth this past financial year. We have primarily been hiring engineers to meet continued demand from our customers in delivering complex cloud migration projects, and some additional delivery management roles to support these projects."
Versent's new senior hires include:
• Jason Letton – Head of Sales, Asia
Letton has been appointed to lead and grow sales and strengthen partnerships at Versent to support its high growth ambitions during 2021. Letton's previous role was at IBM, where he was responsible for the strategic sales team for ASEAN. With more than 20 years' sales experience, Letton has been in leadership roles for a number of tech companies, including IBM, HPE, TCS, and Dell, having previously also built the EMEA business for IPsoft.
• Steve Scola – Customer Director
Steve is the most recent addition to the leadership team, joining to build professional services and extend Versent's digital transformation offerings in APAC in cloud migration, data and analytics, and identity management. Steve's previous role was with NTT as the data and analytics leader for APAC where he established the solution portfolio and advisory services and continuing his career in IT strategy and business transformation that has included IBM, BT, and NAVTEQ.
• Callum Davies – Principal Consultant
Davies joins Versent as a Principal Consultant, driving Cloud Adoption across Singapore. Davies will be focusing on helping clients transform their most challenging workloads to cloud, unlocking the tangible benefits that it brings. Davies' previous roles were at IBM across solution architecture and solution consultancy where he led core pursuit teams across ASEAN, Japan and UK. Davies is focusing on complex financial services engagements and driving transformational benefits for clients.
• Emerson Reichelt – Principal Consultant
Reichelt joins Versent as a Principal Consultant, leading one of its largest DevOps transformation programs. At Versent he will be responsible for leading the strategic consulting and transformation engagements. Reichelt's previous role was at CBRE where he was responsible for developing new digital products and capabilities for CBRE's APAC Advisory team. Prior to CBRE, Reichelt helped establish AvePoint's Singapore office, building and leading several delivery teams in a number of successful knowledge management and process transformation projects.
• Brian Claus – Principal Cloud Engineer
Claus has joined Versent as a Principal Engineer in Singapore. His role is to assist clients migrating applications and infrastructure to AWS. Claus has extensive experience in the financial services sector, having previously worked for Citibank and RBC Capital. Prior to Versent, Claus was with ESW Capital where he was responsible for migrating acquired technology platforms to AWS.
• Ahmad Sholehin – Principal Engineer, Application Development
Joining Versent Singapore as a Principal Engineer, Ahmad's role is to lead application development for clients. Ahmad was a research engineer in A*STAR where he led research teams in human-computer interaction. After that, Ahmad consecutively founded two start-up firms, where he had extensive experience in building modern applications for government agencies, research institutions and smart cities. Ahmad is also an associate lecturer in SUSS where he teaches computer graphics and data visualisation.
"We are seeing increased demand for experienced engineering teams that can build complex cloud environments and migrate core applications – especially with organisations who have already started their cloud journey but have realised they need deeper experience to deliver on their cloud agenda at the speed they are expecting," Windebank continues. "There is a serious lack of experienced cloud capability in the Singapore market, and we see demand continuing to accelerate over the coming six months.
"We remain focused on supporting our existing client base in the successful delivery of their cloud programmes, whilst continually looking for the most complex projects in the market where we can make a real difference. At our current trajectory, we are expecting to hire another 30-40 positions before the end of 2021," concludes Windebank.