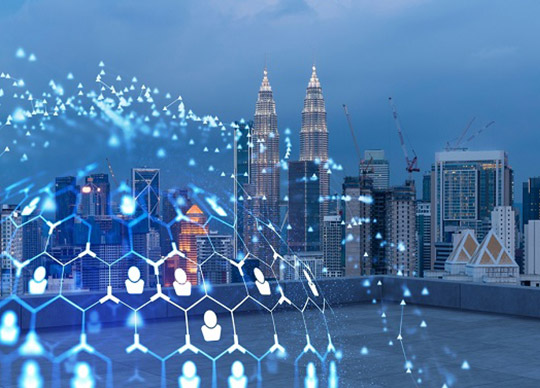 Symbio has launched its domestic network in Malaysia, saying live call traffic and several large global users have already trialled it.
The company's entry introduces new unified communications capabilities into a market historically dominated by incumbent telecommunications providers, and creates new opportunities for global players to expand their reach and innovation into the region.
Group CEO of Symbio, Rene Sugo said: "The domestic network deployment in Malaysia nearly doubles our total addressable market. That's double the growth opportunity that we can now offer to global CPaaS leaders and communications innovators looking to expand into Asia-Pacific. Our existing customers are also excited to grow their market with us. They know they can rely on us for ease of connectivity, speed to market and our specialist regulatory knowledge.
"We are unlocking unified communication capabilities in Malaysia with a network designed specifically for the needs of global CPaaS players. Our network provides them the freedom and flexibility to deliver next-generation communications solutions that leverage global megatrends of Enterprise Cloud Adoption and the Future of Working."
Several global communications leaders have signed up to trial services in Malaysia, while awaiting licensing. Dialpad, OpenText, Telnyx and DIDLogic are a few that are taking advantage of the growth opportunity created by Symbio's market entry.
The Malaysia network offering will include nation-wide calling with geographic fixed numbers, IP (nomadic) phone numbers and toll-free numbers, as well as call termination, call collection and SIP connect.
Upcoming releases will also include a self-service portal, which will enable quick and easy number ordering, and number portability when made available by the local regulator.
Symbio also provides in-country expertise around local regulations and licensing for providers entering the market.
This expansion is a strategic opportunity for large businesses focused on operational efficiency and cost control. Providers can access additional countries efficiently through one carrier, thereby maximising the efficient use of their existing technology and legal resources and time, reducing expenditure.
Symbio brings two decades of innovation and expertise alongside a proprietary technology stack that effectively bridges the gap between telecommunications and cloud-software.
Malaysia is the latest domestic network deployed by Symbio, adding to its Australia, New Zealand, and Singapore footprint as part of its Asia-Pacific expansion.
"We are excited to bring our Australian-grown innovation and expertise to yet another country. Our goal continues to be to change the way the world communicates," concluded Mr Sugo.