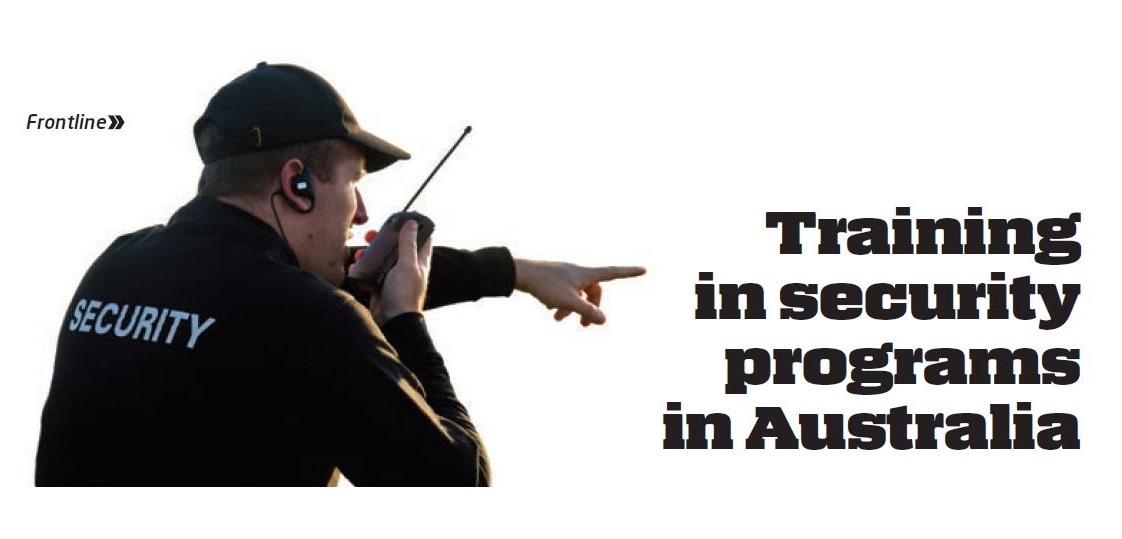 ASQA review determines inconsistent licensing arrangements are driving distortions in where training is occurring, compared to where the jobs are and potentially compromising public safety.
ASQA has reported to the Minister for Vocational Education and Skills following a strategic review into security training. The review was conducted in response to concerns raised in successive reports by Coroners investigating the deaths of patrons during or as a result of restraint or intervention by security personnel in the course of incident control, particularly around licensed premises.
As at 1 June 2015, there were 121 ASQA-regulated RTOs registered to deliver either the Certificate II or Certificate III in Security Operations. These qualifications were the focus of review. Of the 67 RTOs audited, the majority of those offering security training were not fully compliant at the initial audit, with over 80 per cent not compliant with at least one of the national training standards.
It is not surprising then that security services have been the subject of significant public scrutiny. "The coroners' reports raise significant public safety issues and suggest that a number of training and assessment issues are potentially contributing factors to fatalities. The coroners' findings, together with ongoing stakeholder feedback, indicate that concerns about the security industry, including about the adequacy of training, have been longstanding and persistent."
The review found that inconsistent licensing requirements across states and territories, coupled with inadequate specificity in training packages, is leading to poor quality training and assessment being provided by RTOs, and posing fundamental challenges to ensuring high-quality licensed security personnel across the country… Click HERE to find out more about this article