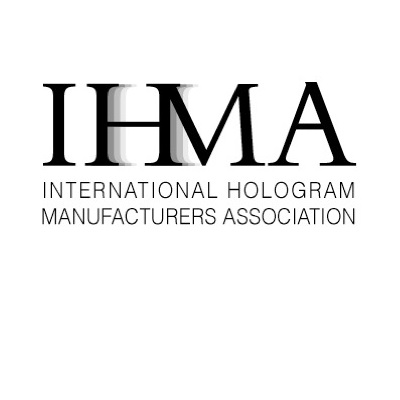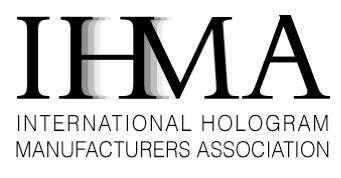 The hologram trade body wants organisations to urgently review and redouble security plans to try to stem the 'tidal wave' of counterfeit goods flooding out of China.
That's the stark message from the International Hologram Manufacturers Association (IHMA), which was commenting on a new US Chamber of Commerce report* that says a staggering four fifths (86%) of all counterfeit goods now come from China.
According to the Global IP Centre's The Measuring the Magnitude of Global Counterfeiting report, customs authorities are only seizing 2.5% of the value of total estimated counterfeits
Global impact studies** by the International Chamber of Commerce indicate that the upper bound of the global value of counterfeit and pirated could be $1.77 trillion.
These also indicate that international trade accounts for more than half of counterfeiting and global brand piracy is worth as much as $960 billion.
The US report is a sobering reminder that the war on counterfeiting remains far from won, says the IHMA, and is a wake-up call for those desperate to protect brands and profits around the world.
"More action needs to be taken quickly if the tidal wave of Chinese counterfeit goods flooding onto the market is ever to be checked, let alone stopped," says Dr Mark Deakes, the IHMA's General Secretary.
"Brand owners and those authorities responsible for legislation are sure to be alarmed at this report.
"More needs to be done – and quickly – to begin to deal with the problem and this might include increased integration of holograms as part of brand protection strategies."
Increasing adoption of holography in places like India and east Europe reinforces the hologram's position as a pre-eminent security feature in the global anti-counterfeiting fight.
Security holograms on items like liquor bottles will ensure quality and check smuggled and illicit liquor while bottles not displaying security holograms will be seized and destroyed.
"Holography has a key role as a highly effective, highly flexible weapon in the ongoing battle to thwart counterfeiters and fraudsters," Deakes advised.
"All involved in the supply chain – manufacturers, distributors, consumers, tax authorities – will be reassured by the presence of holograms on products and recognise the benefits they provide."
The use of well-designed and properly deployed authentication solutions, as advocated in ISO's 12931 standard, on authentication solutions, enables examiners to verify the authenticity of a legitimate product, differentiating it from the counterfeits coming out of China.
Even those that carry a "fake" authentication feature can be distinguished from the genuine item if that item carries a carefully thought-out authentication solution.
The IHMA (www.ihma.org) is made up of 100 of the world's leading hologram companies. Members include the leading producers and converters of holograms for banknote security, anti-counterfeiting, brand protection, packaging, graphics and other commercial applications around the world, and actively cooperate to maintain the highest professional, security and quality standards.
* http://www.theglobalipcenter.com/wp-content/themes/gipc/map-index/assets/pdf/2016/GlobalCounterfeiting_Report.pdf
** http://www.iccwbo.org/Advocacy-Codes-and-Rules/BASCAP/BASCAP-Research/Economic-impact/Global-Impacts-Study/