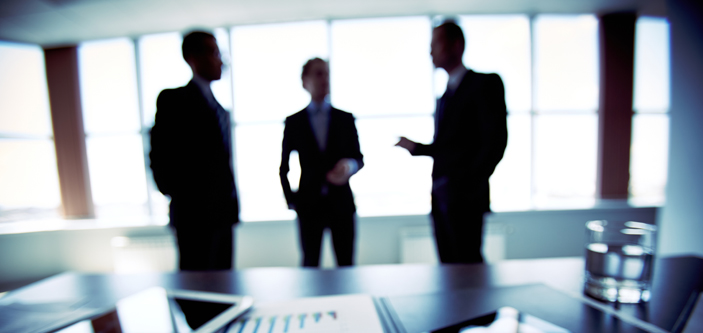 WatchGuard names Andrew Young, Wayson Vannatta and Erik Halvorsen vice presidents as company growth continues
WatchGuard Technologies has announced the hiring of Andrew Young as vice president of product management and Wayson Vannatta as vice president of information technology (IT). In addition, former senior director of North American sales, Erik Halvorsen, has been promoted to vice president of Americas sales. The trio brings more than 50 years of experience to WatchGuard during a period of accelerated growth and product innovation for the company.
"We're on an incredible trajectory in terms of growth, innovation and industry recognition," said Prakash Panjwani, chief executive officer at WatchGuard. "Erik, Andrew and Wayson bring a wealth of experience to WatchGuard and exemplify the high-performance, industry-leading team we've built to sustain and accelerate WatchGuard's momentum."
As vice president of product management at WatchGuard, Young will oversee all aspects of product management, program management and product strategy. With more than 20 years of experience bringing hardware, software and SaaS products to market, he adds invaluable product management expertise to WatchGuard's staff. Young comes to the company from Gemalto, where he led product management for all Identity Protection products for the Enterprise, eBanking and Trusted Identity segments. Previously, Young spent 11 years with SafeNet in a variety of product management roles in IPsec and SSL VPN, high-speed encryption, and Identity and Authentication. Prior to SafeNet, Young managed engineering teams for Rainbow Technologies.
Vannatta joins WatchGuard as vice president of IT and will lead the company's IT strategy, including corporate applications and global infrastructure. He brings more than 18 years of IT management, development and operations experience to WatchGuard. Most recently, Vannatta was vice president of technology at InfoSpace, responsible for software engineering, infrastructure engineering, corporate systems, and data warehouse management. While at InfoSpace, he held a variety of senior IT positions and was instrumental in moving the company's entire infrastructure to the public cloud, streamlining the delivery of software solutions and improving the bottom line. Previously, Vannatta held several program management positions at AT&T Wireless and began his career in the U.S. Air Force.
As vice president of Americas sales, Halvorsen will oversee the sales teams in Canada, the United States and Latin America. He joined WatchGuard in 2003 as a territory sales manager, and was responsible for transforming the Southeast U.S. territory into a top revenue producing area. In 2013 he took on the management of the U.S. National Partner and Distribution community, and then began overseeing the North American direct-touch sales team. Halvorsen was a key contributor to finalising and implementing a new WatchGuard go-to-market strategy for the U.S. that has fueled the company's high rate of growth.
"From engineers to product managers to vice presidents, WatchGuard's best-in-class security solutions start with our employees. Thanks to their efforts, we are better positioned than ever to see sustained growth and market leadership," added Panjwani.
About WatchGuard Technologies, Inc.
WatchGuard® Technologies, Inc. is a global leader of integrated, multi-function business security solutions that intelligently combine industry standard hardware, best-of-breed security features, and policy-based management tools. WatchGuard provides easy-to-use, but enterprise-powerful protection to hundreds of thousands of businesses worldwide. WatchGuard products are backed by WatchGuard LiveSecurity® Service, an innovative support program. WatchGuard is headquartered in Seattle, Wash. with offices throughout North America, Europe, Asia Pacific, and Latin America. To learn more, visit WatchGuard.com.
For additional information, promotions and updates, follow WatchGuard on Twitter @WatchGuardTech, Facebook, or LinkedIn.