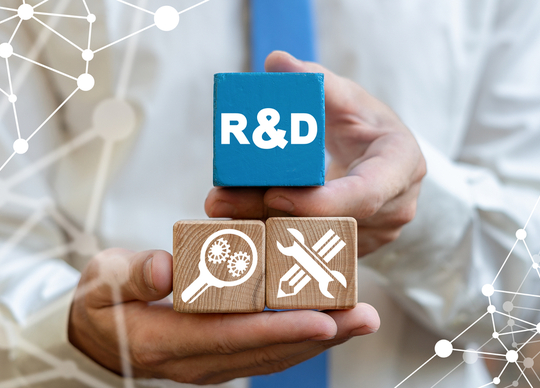 Thales has announced its latest expansion of R&D capabilities in Singapore takes on two forms to support multiple growing sectors. 
1. Establishing the Group's InFlyt Experience Cloud Centre of Excellence (CCoE) in Singapore
The Thales Group will locate its InFlyt Experience Cloud Centre of Excellence at the Thales Digital Factory in Singapore, working on a broad spectrum of IFE digital services and technologies linked to the cloud.  With projects executed from Singapore, it will cover site reliability expertise, security analysis and other 'push-to-cloud' projects, working in the Agile and Lean methodology of the Digital Factory. 
2. Deepening expertise and research on 5G, Biometrics and FinTech
Thales also has an established Digital Identity & Security Engineering Competence Centre (ECC) in Singapore with a team of 350 engineers working actively on advanced research, product development, and project delivery for customers worldwide. As part of its collaboration with EDB, close to 200 of these engineers will work on new digital innovation in the areas of 5G, FinTech and Biometrics. 
The research will include software engineering and development of 5G offerings, including e-SIMs for the consumer and automotive markets, embedded secure elements and digital services for telecommunications operators, such as Trusted Digital Identity.  
Thales engineers from the ECC will also engage in software engineering and development for the FinTech sector, including research on security software for biometric payment cards, mobile security and risk-based authentication software, as more governments and institutions accelerate the pace of adoption for digital financial services. 
In addition, other teams in the ECC will work on advanced research for biometrics, including embedded AI for enhanced biometric card authentication and using AI algorithms and machine learning for ID fraud prevention, offering governments and enterprises high-technology solutions for secure ID management. 
"Singapore consistently ranks in the top spot as the region's leading technology innovation hub, thanks to its modern infrastructure, excellent connectivity and strong talent pipeline. In addition, Singapore has a vibrant research & innovation ecosystem, with extensive collaborations between public- and private-sector players. Over the last decade, we are grateful and privileged to have had the strong support of the EDB to grow our presence and reputation as a digital technology leader here. We are excited about the next growth chapter, as we further develop our local competencies in new and fast-growing areas such as 5G, Cloud, Biometrics and FinTech." Kevin Chow, Country Director and Chief Executive, Thales in Singapore. 
"Singapore has been a key location for Thales' digital transformation plans. This new decision to grow its tech innovation activities in emerging areas such as 5G, Biometrics and Cloud here is testament to Singapore's strength as a tech ecosystem," said Tan Kong Hwee, Executive Vice President, EDB.  "We look forward to Thales' activities to develop innovative solutions, products and services for the world, from Singapore."