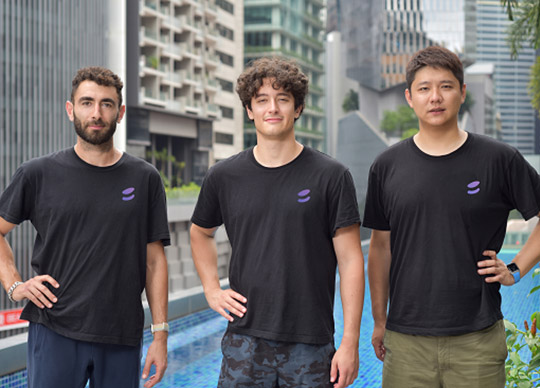 Australian stablecoin wallet Stables (formerly tiiik) has announced a collaboration with Mastercard in a first-of-its-kind digital wallet integration in Asia Pacific (APAC).
Stables' digital solution will give users the flexibility to convert stablecoins into fiat currency and spend anywhere Mastercard cards are accepted online and in-store globally.
Stables will partner with a third party to allow users to save and spend USDC, which will be converted to fiat and settled on Mastercard's network. The card will be accessible through the Stables digital app via mobile wallets, enabled for everyday spending.
Stables co-founder & CEO Erez Rachamim says the introduction of stablecoin payments for everyday purchases marks a significant step in the maturity of cryptocurrency in the APAC market.
"As adoption for digital assets increases across the globe, people are requiring simple and accessible means to get utility from their digital assets in the real world. We're thrilled to be collaborating with Mastercard for our customers to access its global network to spend as we progress on our journey to transform digital asset payment offerings available."
The objective of this innovative payment system is in line with the principles we share with Mastercard of stability, regulatory compliance, and consumer protection. Stables is expanding what's possible with stablecoins to give people even greater choice and flexibility in how they transact," Rachamim said.
A recent global survey by Marqeta estimated that 82% of digital assets holders would be interested in using a debit card where they could spend cryptocurrency like dollars. In addition, 55% of APAC consumers would feel more confident investing in crypto or digital currencies that are issued or backed by a reputable organisation.
"Customers spend as they usually would using stablecoins, with transactions then settled by Stables' payment gateway enabling real-time transactions using USDC. Conversion and settlement occur behind the scenes, secured with ISO and SOC2 certified digital asset custody technology provider Fireblocks, thus enabling users to checkout as they normally would with a debit card," Rachamim added.
Stables' co-founder & Chief Technology Officer Tony Tao, who has extensive background in building payment systems from the ground up at Zip and Site Minder, adds "It's an amazing opportunity for us to extend our market expertise and gain recognition in this space. This solution comes at a time when four out of five customers who hold digital assets have expressed a desire to spend their digital assets in the physical world."
Kallan Hogan, Vice President of Business Development and Head of Fintech, Australasia, Mastercard said: "Mastercard is committed to powering innovative payment solutions that give cardholders the freedom to spend their assets where, how, and when they want. Stables is building a solution for the Web3 sector leveraging Mastercard's global network and cyber and intelligence tools, including CipherTrace and Ekata, with trust and security at the core."