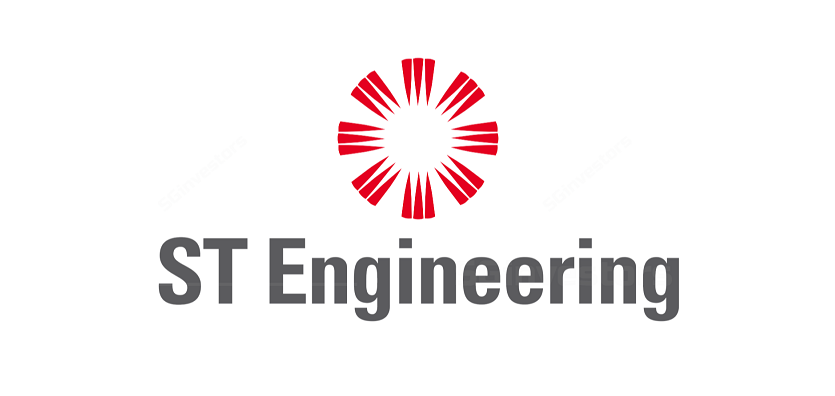 Study involved 800 key decision-makers from diverse industries across eight markets in Asia and the Middle East
A recent study commissioned by global defence, technology and engineering group ST Engineering has revealed that even as organisations across the region recognise the value of data and are looking to data analytics as a means to better understand, engage and improve citizens' and/or customers' experiences, their ability to interpret and collaborate over data is lacking due to a weak data culture in their organisations. The study also showed that while organisations are strong in building data strategy, they are increasingly overwhelmed by growing data complexity, and have inadequate capabilities and structures in place to transform data into actionable insights that drive optimal decisions.
In the past decade, technology advancement has generated huge volumes of data, and this is set to grow exponentially and with increasing complexity as cities become smarter. Named the Sensemaking Maturity Index (SMI), ST Engineering's inaugural study on organisational analytics and sensemaking1 maturity, priorities and challenges, tracks data and customer analytics readiness across the areas of technology, strategy, culture and security, to offer insights on how data maturity can be accelerated.
800 key decision-makers from the government, security and emergency, transportation, utilities, city planning, healthcare and banking sectors across eight markets in Asia and the Middle East, took part in the study conducted by Forrester Consulting on behalf of ST Engineering from March to May this year.
Key Findings of the Sensemaking Maturity Index
Organisations' priorities are centred around addressing customers' or citizens' needs and improving user experience
74% indicate improving their end customer's/citizen's experience is a key priority.
71% are looking at deploying new solutions and systems to address their stakeholders' needs.
69% want to improve efficiency and effectiveness in their customer interactions.
Weak data culture and frameworks, and analytics capabilities that are predominantly still at experimentation stage
75% of organisations are still focused on getting the right tools and capabilities to organise data.
66% are trying to understand the scope of analytics needs while building their capabilities around it.
While 67% collect data throughout the customer journey and have processes around collecting, measuring and evaluating key metrics, 50% do not integrate their analytics capabilities with other qualitative data insights in their decision-making.
55% do not have a data-centric approach to decision-making.
While most organisations are keen to invest in analytics capabilities and tools, managing siloed data, data security and organisational structure pose critical challenges in driving holistic insights-driven processes
59% report that disparate and siloed data strategies across their organisation is their biggest challenge.
With growing data complexity, 56% feel they lack the ability to manage data privacy and security regulations.
46% agree that their organisations do not have cross-functional team perspectives and capabilities to build effective sensemaking frameworks.
While 67% report that data is centralised, 55% say that customer-facing teams do not have access to the right customer data.
Only 25% of organisations have the right data dashboards and data visibility to enable personalised customer experiences.
Commenting on the study's findings, Chew Men Leong, Chief Marketing Officer of ST Engineering said, "Data is one of the biggest opportunities, yet paradoxically, it remains a key challenge for many organisations. With the rise in advanced, smart technologies and accelerated digitalisation due to the COVID-19 pandemic, the world is experiencing a data explosion. There is much untapped potential in transforming data into timely and actionable insights that can accelerate innovation efforts towards improving customer and citizen-centric outcomes, to unlock new growth opportunities. The ability to master and leverage data analytics will be a game-changer for organisations."
The Technology Partner as Enabler
Building data visibility, agility and security could bridge and close the gaps in weak data culture. Robust platforms and practices can enable seamless data integration and holistic management to develop an action plan and achieve the desired outcomes with accuracy, scalability and digital trust. A technology partner can play a key role in enabling such data management, to provide the necessary engineering expertise and predictive analytics solutions to help organisations build their data analytics capabilities. In fact, the study showed that 64% of the leaders surveyed believe that efficient data collation and analysis, especially at the edge, require relationships with the right technology partners.
"Organisations need to have clarity of purpose to turn insights into meaningful experiences and actions. It is vital to galvanise collaboration to empower effective data analytics adoption, and transit from strategy and planning to execution. Beyond that, they need to ensure that data is embedded in their organisation's structural fabric, and is seamlessly connected so that the right data reaches the right people for sharper and faster decision-making. This is where technology partners like ST Engineering can play a strategic role to bridge the execution gap, and help organisations make better sense of their data to drive business value, differentiation
and accelerate speed to market," said Ravinder Singh, President of ST Engineering's Electronics sector.