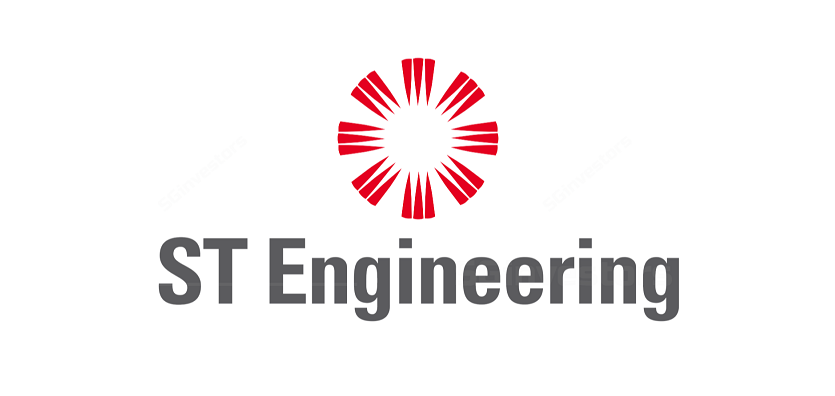 Building a secure cyber infrastructure and developing best-of-breed solutions to secure IT and OT networks
ST Engineering's Electronics sector has announced that it has partnered with Cisco Security and IBM to develop integrated cybersecurity solutions that safeguard information technology (IT) and operational technology (OT) security networks of Industrial Control Systems, to enhance the safe operations of critical infrastructures that deliver essential services such as energy, aviation, maritime and land transport. The three-party collaboration will combine proven engineering capabilities, technical expertise in the network security space, and advanced analytics capabilities of the three technology powerhouses to develop an integrated and secure reference solution architecture.
The architecture, a solution guide to help companies design their cybersecurity infrastructure, will help companies and owners of critical information infrastructures counter cybersecurity challenges by integrating capabilities to secure both IT and OT networks. It will also provide a consolidated overview and analysis of cyber events to enable security teams to address cyber incidents more collaboratively.
The collaboration will see the integration of Cisco Security's solutions, IBM's QRadar platform as well as ST Engineering's technology and engineering expertise, to deliver best-of-breed solutions. The three partners will also explore building a Centre of Excellence to demonstrate and promote the integrated cybersecurity offerings developed through the collaboration, including cybersecurity training and industry certification.
"We are very honoured to partner with Cisco Security and IBM. This demonstrates the confidence leading industry players have in ST Engineering as a proven technology partner capable of delivering integrated and efficient solutions that meet customers' needs. In this fast-evolving threat landscape, cybersecurity needs to be an intricate part of any system or network design. We are confident that this unique and dynamic collaboration will develop robust solutions to help companies secure their networks," said Mr Goh Eng Choon, General Manager of Info-Security, Electronics, ST Engineering.
According to a recent report by Cisco, companies across Asia Pacific do not address half of the legitimate cyber threat alerts they receive. Titled Cisco 2018 Asia Pacific Security Capabilities Benchmark Study, the study highlights that among those surveyed, 53 percent of companies receive more than 10,000 alerts each day. With the number of cyber threats increasing rapidly, the real challenge lies in what comes after the alert is received, and how many are actually investigated. The study shows that on average only half of the alerts received are investigated.
Cyber-attacks are having far-reaching ramifications that include financial and reputational losses to companies. In Southeast Asia, 51% of all cyber-attacks resulted in a loss of more than USD$1 million. Nearly 10% of respondents said that cyber-attacks cost them more than USD$5 million. 33% of respondents in the study said a security breach can cost them anywhere between USD$1 – 5 million.
"Digital innovation and adoption is taking place at a rapid pace across Southeast Asia. However, the success of digitisation hinges in a large part on the region's ability to tackle the cybersecurity challenge and develop local capability, especially the talent pool. We need to remember that cyber criminals are constantly working together and are relentless in their pursuits of hacking networks and inflicting damage on their targets. Defenders need to take a similar approach by collaborating more, sharing intelligence and ensuring they stay a step ahead of the attackers. Cisco is excited to be working with ST Engineering and IBM to offer new security solutions that will leverage our integrated architectural approach to cybersecurity," said Stephen Dane, Managing Director of Security for Asia Pacific, Japan and China at Cisco.
"Security is a top priority for every company. At IBM, we believe that open co-operation between different vendors in the security space is essential to design integrated ready-to use solutions combining intelligence with the latest technologies. This is why we are expanding our existing relationship with ST Engineering, built on IBM QRadar and Watson for Cognitive Cyber Security solutions, to also include Cisco, one of our key global partners. Together we will focus on developing industry tailored solutions that put data security and privacy first," said Jean-Claude Broido, Vice President of IBM Security, Asia Pacific.
ST Engineering is a global technology, defence and engineering group specialising in the aerospace, electronics, land systems and marine sectors. The Group employs about 22,000 people across offices in Asia, the Americas, Europe and the Middle East, serving customers in the defence, government and commercial segments in more than 100 countries. With more than 500 smart city projects across 70 cities in its track record, the Group continues to help transform cities through its suite of Smart Mobility, Smart Security and Smart Environment solutions. Headquartered in Singapore, ST Engineering reported revenue of S$6.62b in FY2017 and it ranks among the largest companies listed on the Singapore Exchange. It is a component stock of the FTSE Straits Times Index, MSCI Singapore, SGX ESG Transparency Index and SGX ESG Leaders Index. For more information, visit www.stengg.com.
The Electronics sector specialises in the design, development and delivery of Information and Communications Technology (ICT) products, solutions and services addressing the needs of Smart Cities for Connectivity, Mobility and Security. Its deep technological and engineering expertise straddles business domains in Rail & Road engineering, Satellite Communications, Public Safety & Security, Cybersecurity, Artificial Intelligence, Training & Simulation, Managed Services and Defence C4ISR. It has presence in more than 30 global cities across North America, Latin America, Europe, Africa, the Middle East, China, India and Southeast Asia. For more information, please visit www.stengg.com.
Cisco (NASDAQ: CSCO) is the worldwide technology leader that has been making the Internet work since 1984. Our people, products, and partners help society securely connect and seize tomorrow's digital opportunity today. Discover more at newsroom.cisco.com and follow us on Twitter at @Cisco.
RSS Feed for Cisco: http://newsroom.cisco.com/rss-feeds.
IBM Security offers one of the most advanced and integrated portfolios of enterprise security products and services. The portfolio, supported by world-renowned IBM X-Force® research, enables organizations to effectively manage risk and defend against emerging threats. IBM operates one of the world's broadest security research, development and delivery organizations, monitors 35 billion security events per day in more than 130 countries, and has been granted more than 8,000 security patents worldwide. For more information, please check www.ibm.com/security, follow IBMSecurity on Twitter or visit the IBM Security Intelligence blog.