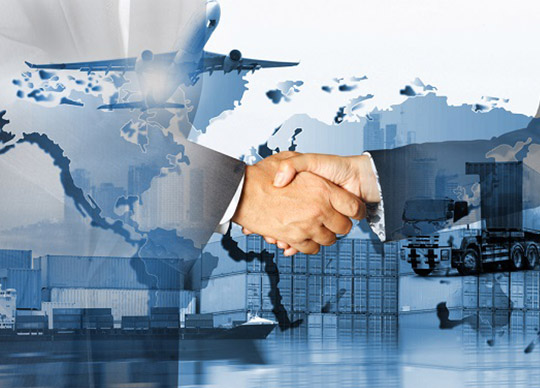 ST Engineering has announced its Commercial Aerospace business and SF Airlines have entered an agreement to set up a commercial airframe Maintenance, Repair and Overhaul (MRO) joint venture in Ezhou, Hubei, China. With MRO demand in China and the Asia Pacific region estimated to increase at a compound annual growth rate of about 3 to 7 percent over the next decade according to industry forecasts, the strategic collaboration with an established freighter airline will allow ST Engineering to capture new and rising opportunities in a high-growth region.
The joint venture, subject to regulatory approvals, will operate a greenfield airframe MRO facility at the Ezhou Huahu Airport which is designated as Hubei's international logistics hub airport. With passenger and air cargo traffic growing steadily as China re-opens its flight connectivity, the joint venture will not only support the freighter MRO demands of SF Airlines, which is China's largest freighter airline in fleet size, but also serve the increasing needs of other cargo and passenger airlines operating in the region.
ST Engineering will have a majority 60% stake in the joint venture, with the remaining 40% to be held by SF Airlines. The joint venture company's first facility is expected to be ready in 2025.
Li Sheng, Chairman of SF Airlines, said, "The establishment of the MRO joint venture with ST Engineering, which is the largest airframe MRO provider in the world with over 45 years of experience in the industry, will make up for our airframe maintenance capability. Given the huge aircraft maintenance market in Ezhou hub, sincere cooperation with ST Engineering and strong support from the government, I have full confidence in the development of the joint venture."
"This is an exciting development for us given that China and the Asia Pacific region are key markets for ST Engineering's Commercial Aerospace business. With the strengthening of our commercial aerospace network in China, we will be able to better meet the growing needs of airlines in the region, providing them the capacity and flexibility that come with greater choice of locations," said Jeffrey Lam, Commercial Aerospace President at ST Engineering. "Our MRO expertise and years of experience in China, combined with this strategic collaboration with SF Airlines which is also the anchor customer, will be strong factors contributing to the joint venture's success."