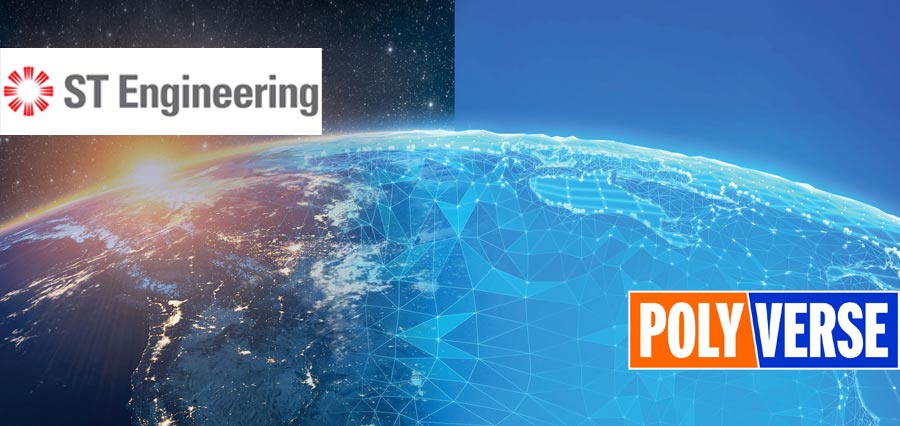 ST Engineering and cybersecurity solutions provider Polyverse Corporation have announced a strategic partnership to provide leading-edge, secure operating systems solutions for critical platforms, a game changer in the evolving cloud and Internet of Things (IoT)/edge computing landscape in the Asia-Pacific region.
With an increasing proliferation of cyberattacks that undermine the security of critical operating systems, the need for advanced and innovative security solutions that prevent zero-day attacks is heightened. Drawing on ST Engineering's established capabilities in mission-critical information and communications technology (ICT) for global government and commercial customers and Polyverse Corporation's groundbreaking technology and expertise in secure operating system solutions, both companies will collaborate to reinforce mission-critical platforms with an additional sphere of security that's unique to each operating system, across the spectrum of hardware, software and operating system layers in both on-premise and cloud environments.
"We see many synergies and complementary areas with Polyverse Corporation. Our partnership will enhance our suite of solutions with industry-leading, cloud-scale security capabilities, allowing us to provide secure large-scale complex systems to help businesses around the world protect their critical systems and stay ahead in the rapidly-evolving security landscape. It will also help to pave the way for both companies' expansion beyond Singapore to the global security market," said Low Jin Phang, General Manager, Info-Software Systems, Electronics, ST Engineering.
"The combination of ST Engineering's extensive experience in developing mission-critical solutions and Polyverse's secure operating system platform solutions coming together organically to provide enhanced security capabilities to them, give additional assurance to our customers that their workloads run on a stable, highly secured and well protected software and operating system platform ecosystem. We are delighted to partner with ST Engineering to drive and accelerate growth for our customers in Singapore, the region and worldwide," said Alex Gounares, Chief Executive Officer, Polyverse Corporation.
Headquartered in the U.S., Polyverse Corporation's leading-edge Polymorphing technology and secure operating system solutions mitigate the problem of delayed patching of memory exploits and prevent zero-day attacks before they can even start moving to spread across line of business work areas. The technology can also be embedded in operating system-dependent devices such as firewall appliances, network devices, IoT/edge computing devices and sensor platforms to effectively protect against hackers.