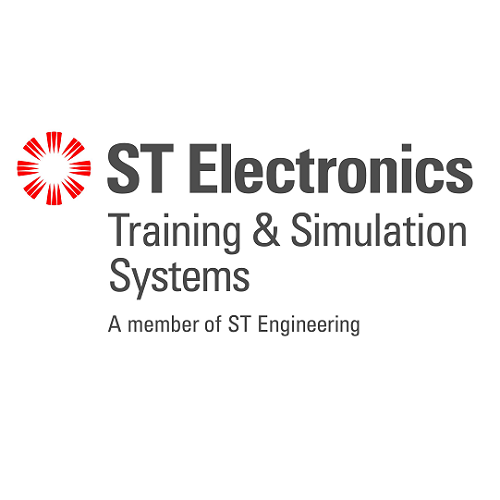 Co-development of STARRI, a Data Platform with Cloud-based Architecture to Power Smart Data Analytics Capabilities for Enhanced Maritime Operations
Singapore Technologies Electronics Limited (ST Electronics) and Alpha Ori Technology Holdings Private Limited (Alpha Ori) have signed a Memorandum of Understanding (MOU) to co-create digitalisation solutions for shipborne and shore-based maritime fleet control and management. STARRI (ST-Alpha Ori Reliable & Intelligent platform), a unified, secured and smart data lake platform equipped with communications connectivity, ship and environment converged data, data analytics and machine learning will be jointly developed to provide smarter solutions to power maritime Fleet Control Centres for ship management and operations based on berth-to-berth concept out at sea, on passage transit or port calling.
With this collaboration, key maritime industry players will be able to speed up digitalisation of their ship operations and enable advances in the automation of traditionally manual processes. Ship owners and operators will also enjoy smarter Fleet Management Systems resulting in better anticipatory capabilities in resource planning, utilisation and assets optimisation.
"Digitalisation will change the landscape of the maritime industry. We are pleased that this partnership will contribute to the digital transformation of the industry with our strong engineering capabilities in data analytics, cybersecurity and cloud-based architecture. This cooperation brings together complementary expertise and capabilities of both companies and I am confident that it will create value for the maritime industry," said Mr Ravinder Singh, President, ST Electronics.
Working with Alpha Ori, ST Electronics will leverage its digitalisation expertise to co-create a new data analytics engine with machine learning solutions and anti-collision capabilities, enhanced with smart sensors. The partnership will also focus on strengthening cyber security for shipborne systems including Cyber Security Operations Centres for fleet monitoring, cyber protection for critical shipborne control systems and communications transmission protection.
Capt. Rajesh Unni, CEO of Alpha Ori shared his vision by stating, "Our aim is to create, design and transform maritime landscape by leveraging cutting edge technology. We are thrilled to join hands with ST Electronics to build a future ready ecosystem that will add value to all stakeholders in both local and international markets. I am also hopeful that this collaboration will help address the current community challenges and prepare one and all to embrace the next wave of digitalisation."
Under the collaboration, applications with smart data analytics software will also be created, enabling the provision of 24×7 Maritime information as a Service (MaaS) on the Cloud platform for both ship owners and operators. This will allow both companies to proactively pursue business opportunities in Singapore and globally, with innovative digital use cases in the maritime business.
ST Electronics (Singapore Technologies Electronics Limited) is the electronics arm of Singapore Technologies Engineering Ltd, one of the largest public-listed companies on the Singapore Stock Exchange. ST Electronics is a global engineering company specialising in the design, development and integration of advanced electronics and communications systems. Our capabilities are in Rail & Intelligent Transportation; Satellite & Broadband Communications; Info Comm Technologies; Command & Control operations, Training & Simulation; Intelligent Building & Security Systems and Cybersecurity. We have a presence in over 20 countries spanning North America, Latin America, Europe, Africa, the Middle East, China, India and Southeast Asia. For more information, please visit www.stee.stengg.com.
Alpha Ori is engaged in the business of providing research, development and commercialisation of innovative technology solutions to the maritime industry, including sensor enabled data acquisition systems, data analytics and vessel management software. Alpha Ori is driving initiatives to transform "Ship as a Digital Enterprise" by empowering ship operators to utilise cutting edge technology to improve efficiency and reliability of vessel operations that targets zero incidence shipping.