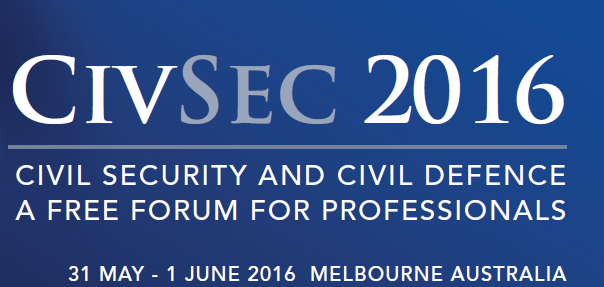 The co-founder of the Australian company instrumental in containing the west Africa Ebola outbreak is among the impressive line-up of speakers at CIVSEC 2016.
Glenn Keys' organisation Aspen Medical provided strategy, equipment and highly qualified personnel for the fight against the killer virus.
Aspen Medical was formed in 2003 and is a global provider of guaranteed and innovative healthcare solutions across a range of diverse sectors including defence, mining and humanitarian. It has become a world leader in its field particularly in locations that are remote, challenging or under resourced.
Mr Keys will speak on the significant capabilities that the private sector can bring to disaster and humanitarian relief operations. His presentation will highlight how Aspen Medical was able to make a very meaningful contribution to a Whole of community effort in the humanitarian response to the West Africa Ebola Outbreak in 2014-15.
It is not to be missed by anyone involved in disaster relief and/or humanitarian operations.
In all there are 31 scheduled conferences, symposia and workshop sessions on the CIVSEC 2016 agenda.
This powerful forum has attracted experts, innovators and government professionals from throughout Australia, the Indo-Asia-Pacific region and indeed the world.
CIVSEC 2016 will be held at the Melbourne Convention and Exhibition Centre 31 May – 1 June.