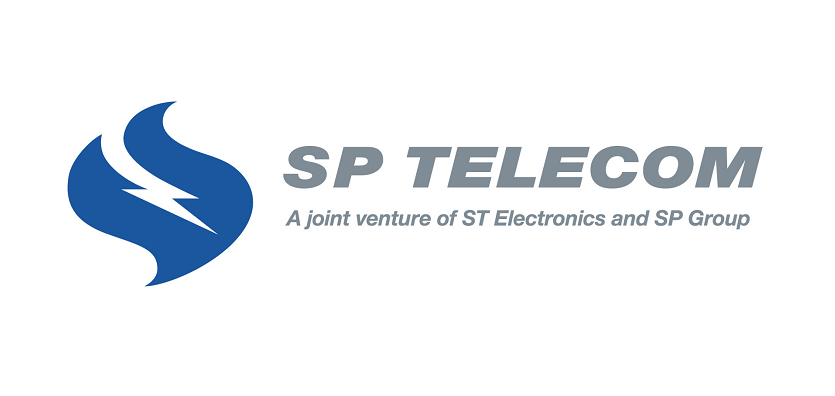 Partnering PCCW Solutions to deliver a secure and reliable intelligent network that supports needs of future digital businesses
SP Telecom has announced its plans to build a fibre network equipped with intelligence capabilities as an alternative to the existing network infrastructure in Singapore. The new Software-Defined Network with Network Functions Virtualization (SDN-NFV) will enable users to have holistic network management that provides greater control, visibility and scalability for their network. Leveraging artificial intelligence and machine learning, it can predict and prevent network congestion to ensure uninterrupted connectivity. It is also in-built with cybersecurity capabilities, making SP Telecom's network a resilient, secure, and cost-effective alternative solution for government organisations and enterprises, in particular for those that serve critical functions.
SP Telecom is currently the only network service provider that offers true network diversity. In Singapore, different network providers utilise a common network infrastructure for their service offerings. A service outage that affects this common infrastructure will impact all customers on the shared facility, regardless of the network provider. Therefore, network disruption cannot be completely avoided even by subscribing to two or more network providers. SP Telecom's fibre network addresses this issue by offering diversified connectivity, by laying its fibre alongside SP Group's power lines. This will create a separate and distinct network infrastructure, which is also more durable than other fibre cables due to better physical protection being buried deeper underground.
The new intelligent network that SP Telecom is building will further enhance its diversified network offering with next-generation cloud-like agility and flexibility to cater to the dynamic network demands of today's enterprises. Network functions can be deployed as a service-on-demand without costly hardware investment. This includes bandwidth on-demand, access to the Internet of Things-as-a-Service (IoT-a-a-S) platform, edge cloud resources, and cybersecurity enhancements. Customers will enjoy cost savings as they can opt for usage-based charging, instead of traditional fixed price plans and long-term contracts.
This is enabled by the state-of-the-art Business and Operation Support System (B/OSS) that delivers end-to-end zero-touch service ordering, provisioning and managing capabilities. Through a secure Customer Service Portal that runs on a cloud network, businesses will be able to instantly request for connectivity services, manage their network requirements dynamically with minimal human intervention, and configure network functions according to their needs. Through this journey, customers will also be kept up to date with real-time service deployment updates and alerts.
SP Telecom has engaged PCCW Solutions as its consultancy partner to develop this end-to-end SDN-NFV fibre network solution. Combined with telecommunications, network and information technology capabilities from PCCW Group, PCCW Solutions will contribute its extensive experience and proven expertise to support SP Telecom in delivering an advanced, next-generation business network.
"An increasing number of businesses rely on their communications systems for mission-critical applications. They can no longer afford any downtime that can cause major problems and significant losses in terms of costs, productivity and reputation," said Titus Yong, Chief Executive Officer, SP Telecom. "As SP Telecom forges forward towards providing an advanced solution that supports Smart City developments, we are confident that the consultancy partnership with PCCW Solutions will enable our plans of becoming an advanced network provider to meet fast-evolving digital needs globally."
Mr. Ramez Younan, Managing Director of PCCW Solutions said, "By leveraging our strong industry expertise and leading-edge technologies, PCCW Solutions is delighted to be SP Telecom's business transformation partner in implementing innovative strategies to help expand its service offering and progress as a unique next-gen telecom service provider. We are committed to working closely with SP Telecom to deliver superior value to its customers, enabling self-service, high-quality and agile digital services across platforms anytime, anywhere."
SP Telecom's new digital service will be on showcase at SP Telecom's Innovation Hub which will be ready by end June 2019.
SP Telecom is a joint venture company of ST Engineering and SP Group. SP Telecom builds its fibre network topology alongside Singapore's nationwide power grid network. Through this, SP Telecom provides a differentiated design and diverse network solution for the smart and discerning, best-in-class enterprises and mission critical businesses. For more information, please visit www.sptel.com.
PCCW Solutions is the IT and business process outsourcing flagship of PCCW Limited, which also holds interests in telecommunications, media, property development and investment, and other businesses.
Responsible for a growing number of large-scale IT projects in the public and private sectors, PCCW Solutions holds a wealth of experience and expertise and is viewed as a major industry player in Asia. To learn more about PCCW Solutions, please visit www.pccwsolutions.com.