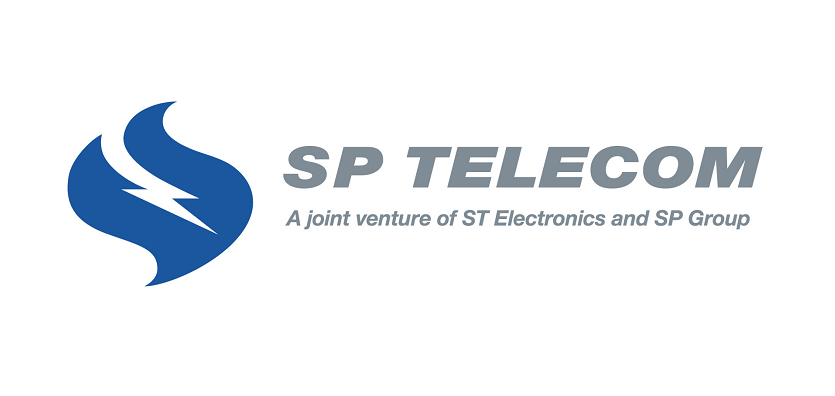 Launch of Innovation Hub and Innovation Lab for customers to experience and test new intelligent data fibre network
SP Telecom has announced that it is collaborating with Nokia to enable faster go-to-market solutions for 5G deployment in Singapore, leveraging its data fibre network equipped with intelligence capabilities that will serve as an alternative to the existing network infrastructure in Singapore. Under the strategic partnership, Nokia's latest FP4-based Service Router, optical transport and cloud software solutions, together with its service automation and network orchestration application suite, will be incorporated into SP Telecom's high-performance infrastructure, introducing a 5G-ready network to support customers delivering critical communications services.
When ready in 2020, the intelligent data fibre network will enable both Fixed and 5G carriers to deploy Cloud-based Virtual Private Network (VPN) and 5G offerings for their government and enterprise customers. 5G carriers will also have the option of leveraging SP Telecom's pervasive hubs around the island as locations for their 5G base stations, enabling computing and analysis at the edge of the network and delivering improved latency and network performance for end users.
Besides adding intelligence to the network to support 5G deployment, SP Telecom's existing infrastructure is also an alternative fibre network that is highly resilient and provides network diversity. It uses unique fibre pathways that combine leased SP Group infrastructure and owned fibre pipes, laid alongside the power network cables. It is also a highly efficient network that supports ultra-low latency for 5G players.
"SP Telecom constantly looks for new ways to bring the latest technologies and best-in-class partners together, developing solutions that can generate new and positive changes in the industry," said Titus Yong, CEO of SP Telecom. "We are well poised to facilitate the rollout of 5G in Singapore, working closely with our technology partners to deliver a reliable, highperformance and seamless network for 5G players and their customers."
"Nokia is proud to be the technology partner with SP Telecom to embark on the digital journey to becoming a digital service provider. The Nokia solutions deliver a dynamic, highly scalable network for Cloud, Ultra-Broadband and IoT services in our partnership with SP Telecom," said Stuart Hendry, Head of Transport, Energy and Public Sector for Asia Pacific and Japan, Nokia.
5G is many times faster than 4G with near zero latency response. With the support of an intelligent, diverse and ultra-low latency network, it can enable many applications such as industry automation, autonomous vehicles, remote robotics, augmented and virtual reality, and event live streaming.
Launch of SP Telecom Innovation Hub and Innovation Lab end June
SP Telecom will also be launching its Innovation Hub and Innovation Lab, a platform for its partners including IoT service providers, cybersecurity professionals and innovators to experience and experiment with the actual pairing and testing of their solutions and applications on SP Telecom's intelligent, data fibre network.
Located at ST Engineering Digital Hub and available for access by invite only at the end of June 2019, the Innovation Hub serves as an experiential space for customers to preview SP Telecom's intelligent network and other solutions. Customers will be able to experience a day where their businesses are supported by the Software-Defined Networking-Network Functions Virtualization (SDN-NFV) network, the real-time and zero-touch provisioning of services, and on-demand bandwidth service through the Customer Service Portal. Also on showcase will be the self-monitoring and auto-healing capabilities of the network to strengthen defences against cyberthreats on customer platforms.
The new SP Telecom Innovation Lab will serve as a test-bed and trial platform, allowing customers to experience firsthand how their latest technologies, solutions and applications pair with and function on ST Telecom's intelligent network. IoT service providers will be able to test their solutions on Singapore's first IoT-as-a-Service platform to see how their IoT sensors can be deployed quickly and benefit from edge computing and storage capabilities.
Intelligent Proof of Concept Data Fibre Network on Showcase at ConnecTech Asia 2019
A showcase of SP Telecom's intelligent data fibre network Proof of Concept (PoC) and how it can enable 5G deployment will be available at ConnecTech Asia 2019 at Marina Bay Sands from 18 to 20 June 2019 (Sands Expo and Convention Centre, B2, Booth B2-07). SP Telecom's network capabilities and service offerings such as IoT-as-a-Service, edge computing and cybersecurity enhancements will be on preview, demonstrating how a holistic network management with Software-Defined-Networking enablement, flexibility, scalability, and true network diversity can enhance business operations of users.