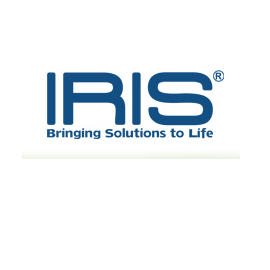 IRIS Corporation, inventor of the world's first ePassport has successfully bagged a USD22 million contract to supply the next-generation ICAO compliant ePassports to the Government of Solomon Islands.
In this new ePassport program, the Solomon Islanders will see the conversion of the manual passport book into an ePassport that is expected to ease travelling burdens and reduce waiting time and efficiency in flight bookings, check-ins and arrival check-in procedures by the use of fingerprint biometric technology. The new document will also facilitate access to countries that have deployed ePassport verification infrastructures.
Apart from supplying IRIS' fraud resistant polycarbonate (PC) data page that incorporates advanced visual security features, IRIS will also provide its IdenCraft solution that manages enrolment, personalisation, and issuance of the new ePassport. Personalisation of the PC datapage is done by IRIS' laser marker which produces a datapage that is impossible to forge, delaminate or be otherwise unlawfully manipulated.
Prime Minister Manasseh Sogavare was elated to have the project kick off, which will see Solomon Islands as one of the first Pacific Island countries to embrace the ePassport technology like Australia and New Zealand.
"This new Agreement further strengthens the company's presence in Solomon Islands," said Datuk Tan Say Jim, IRIS Group Chief Executive Officer (CEO). "We look forward to working with the Government of Solomon Islands to provide Solomon Islanders with the latest ICAO compliant ePassports for unprecedented levels of security and privacy."
To date, IRIS has successfully implemented numerous Trusted Identity solutions like ePassport, eID and Border Control to over 28 countries.
For more information please visit: www.iris.com.my or e-mail us at marketing@iris.com.my.
About IRIS Corporation Berhad
IRIS Corporation (www.iris.com.my) is a technology integrator and innovator with sustainable, comprehensive solutions for trusted identity, secure payments, transportation, waste management, renewable energy, building solutions, food security, agriculture, sustainable development and education.
Today, we have 2 decades of experience in developing ePassports and multi-application eID cards. IRIS stands for a core proprietary Image Retrieval & Identification System, which encompasses five disparate technologies – silicon technology, operating system customized applications, multi-modal biometrics and smart devices, all uniquely integrated within one solution. IRIS designed the world's first ePassport and multi-application national eID card, for the Malaysian Government, and has been offering a comprehensive range of trusted identity solutions since 1994, from the manufacture of smart cards and travel documents to the devices required to authenticate them.
IRIS has a significant international presence in 28 countries across the globe where we deliver unrivalled service exceeding our customers' expectations. For over 20 years, IRIS has demonstrated unwavering dedication and focus to delivering technology-driven solutions that will enrich lives and change the world for the better. IRIS Corporation is a MSC-status company and listed on Bursa Malaysia (ACE market).