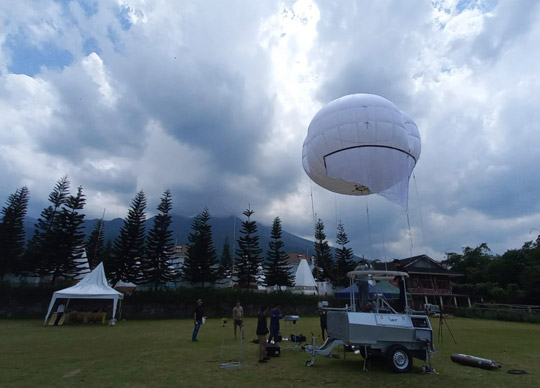 RT has announced the delivery of its SkyStar 180 systems to an Asian country. The systems will be used for intelligence and information-gathering missions.
The SkyStar 180 is a tactical aerostat system that enables continuous day and night, all-weather operations at 1,000 feet for up to 72 hours in winds of up to 40 knots, with only 20 minutes required for a helium refill. Using GPS/INS navigation and gyro-stabilized payloads of up to 18 kg, the system delivers 360° coverage, high-quality information gathering and accurate target allocation – transmitting surveillance video and data to a control station on the ground.
Based on towable trailers, the highly-mobile system is rapidly deployed – requiring only 20 minutes to achieve full situational coverage. Integrating with C4I systems and providing full digital recordings of mission video and data, SkyStar 180 is ideal for military, HLS, and law enforcement security operations.
The company's CEO, Rami Shmueli, said, "Our SkyStar 180 aerostat system is being used by HLS units, law enforcement, and military forces around the world. We are proud of the vote of confidence we have received from our new customer, adding to the trust expressed by other clients in the region, that has allowed us to expand our operations on the Asian continent. We are happy to assist our customers in information and intelligence-gathering missions to safeguard their critical assets."