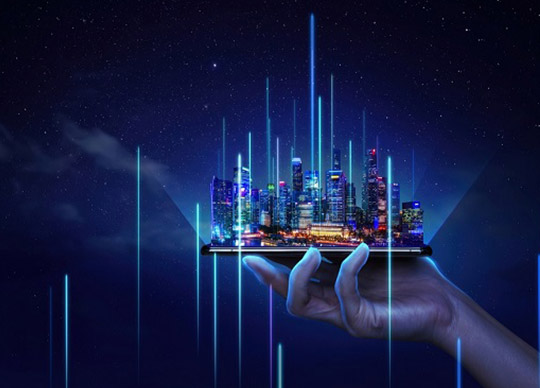 Singtel today announced the release of the latest enterprise communication solutions from Zoom Video Communications.
Several new solutions will be added to Singtel's suite of 5G and unified communications (UC) offerings.
These services will be progressively made available to enterprises, starting from next month with Singtel's Zoom Phone Connector where phone calls can be enabled from fixed lines to Zoom Meetings.
Other solutions that will enable a more immersive meeting experience amidst rising demand for hybrid working and team collaboration include Zoom One, which encompasses team chat, phone, whiteboard, meetings, rooms, workspace reservation, and more.
Available in the future, Zoom Contact Center and Zoom Virtual Agent will engage customers via intelligent digital interactions, and Zoom IQ for Sales will enhance sales productivity.
United communications (UC) is the combination of voice, video and text communication as well as numerous types of services and products – from apps to hardware devices on one unified platform.
UC platforms such as Zoom can also be integrated into Singtel's Communications Platform-as-a-Service (CPaaS), a cloud-based infrastructure that enables capabilities such as voice, video and messaging to interoperate with business.
This differentiating platform allows customers to onboard new services like the Do Not Call functions, Contact Centres-as-a-service and Mobile voice recordings more seamlessly and with greater agility.
The switch from on-premises communications with physical desk phones to cloud-based UC also helps enterprises cut down their carbon footprint through the direct reduction of hardware and paper, as well as the shift to telecommuting. Adoption of Singtel's suite of UC solutions has grown more than 25% year-on-year since they were launched in 2021.
Mr Lim Seng Kong, Managing Director, Singtel Enterprise Business, said, "Singtel is well-plugged into our business customers' challenges and understands their need for trusted, resilient and cost-effective technology solutions and services to help them evolve as an organisation more effectively and give them a competitive edge in the industry. UC facilitates better organisational management and collaboration which helps enterprises improve productivity and customer service while saving money on communication costs. With the addition of Zoom's suite of new innovations to our comprehensive UC portfolio, Singtel Paragon's multi-access edge compute (MEC) capabilities and marketplace of advanced 5G solutions and applications, as well as Singtel's CPaaS, enterprises will be able to develop more innovative applications and provide timelier and value-added services to their customers, more seamlessly and cost effectively. We look forward to our continued partnership with Zoom to help enterprises accelerate their digital transformation and achieve their business growth ambitions."
"Organisations in Singapore are looking for a flexible, secure and reliable communications platform to consolidate their workflows, drive greater efficiency and deliver more seamless customer experiences. Zoom's relentless commitment to innovation with a communications platform that works seamlessly makes us the right choice for Singtel," said Mr Ricky Kapur, Head of Asia Pacific (APAC), Zoom. "We are excited to partner with Singtel to empower organisations in today's challenging business climate and unlock new industry innovations across healthcare, education, banking and more. Innovation done right is key to resilience and growth, and we look forward to providing enterprise customers the communications technology and expertise they need in their digital transformation journey."