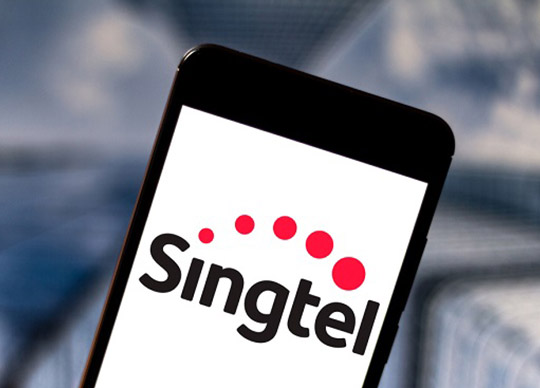 Singtel has announced the launch of Singapore's first 5G enabled smart retail showcase to help enterprises adopt digital solutions to meet changing retail consumer demands. Designed to look like a real store, the showcase will feature technology solutions from Apple's enterprise partners help enhance retail workflows, improve operational efficiencies and create a great customer experience, which retailers can explore.
Mr Dennis Wong, Vice President Enterprise 5G and Platforms, Singtel, said, "The pandemic has motivated retailers to become more innovative in engaging with customers, both online and through physical in store experiences, driving retail enterprises to seek technology solutions to remain relevant and profitable. Retailers also continue to face common issues like figuring out how to attract customers with unique and personalised shopping experiences, increase customer engagement and retention, and improve productivity in a tight labour market, among others. With this showcase, enterprises can leverage Singtel's high speed connectivity and ultra low latency 5G network and multi edge computing (solutions like Paragon, Apple products and partner technologies to explore innovative solutions that they can apply in their physical or online stores to help them differentiate themselves from the competition and grow their business in a digital economy."
For a start, the showcase will feature technology from six solution providers SFX Corporat ion, Dabton, Matterport, Zühlke, Scandit and Eleos. These partner solutions will leverage Apple products and software to deliver easy to use solutions, utilising powerful built in features like machine learning and light detection and ranging ( to un lock new digital capabilities at scale.
The solutions will be deployed through the latest line up of Apple products including, iPhone 14 Pro, iPhone SE, iPad Pro, and iPad mini, which offer best in class performance and all day battery life to ensure mini mal downtime during store hours. Together with Singtel's ultra fast 5G network, business customers will be able to deploy retail applications for computational photography, spatial measurement, and real time operations monitoring to achieve their business transformation goals.
The retail applications can also be managed via Singtel Paragon, the industry's first all in one orchestration platform for 5G, MEC and cloud services, which provides enterprises a single portal to conduct network analytics, manage connectivity and workloads across their infrastructure for different connectivity needs, and deploy retail applications at the edge of the network to meet the demands of their business and customers. The platform also provides access to the Paragon Marketplace, where enterprises can list or acquire retail applications for immediate deployment to address their evolving needs.