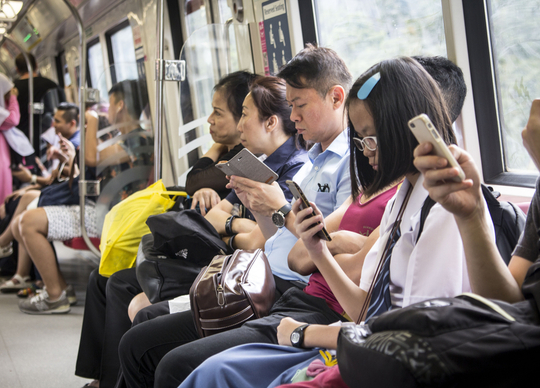 Despite the anticipated growth in 5G service adoption, the total mobile service revenue in Singapore is expected to increase at a sluggish compounded annual growth rate (CAGR) of 0.8% from US$1.7bn in 2021 to US$1.8bn in 2026, with mobile subscription penetration of population hitting saturation and total mobile subscriptions too expected to decline over the forecast period, forecasts GlobalData.
An analysis of GlobalData's Singapore Mobile Broadband Forecast Model (Q1-2022) reveals mobile voice service revenue is expected to decline at a CAGR of 7.5% over the forecast period.
On the other hand, mobile data service revenue is set to increase at a healthy CAGR of 8.7% over the same period, supported by growing smartphone subscriptions, rising consumption of mobile data services and increasing adoption of higher average revenue per user (ARPU) yielding 5G services.
The average monthly mobile data usage in Singapore is expected to increase from 7.8 GB in 2021 to 22.1 GB in 2026, given the rising consumption for online video and social media content on the back of 5G network expansion, and data centric plans offered by MNOs.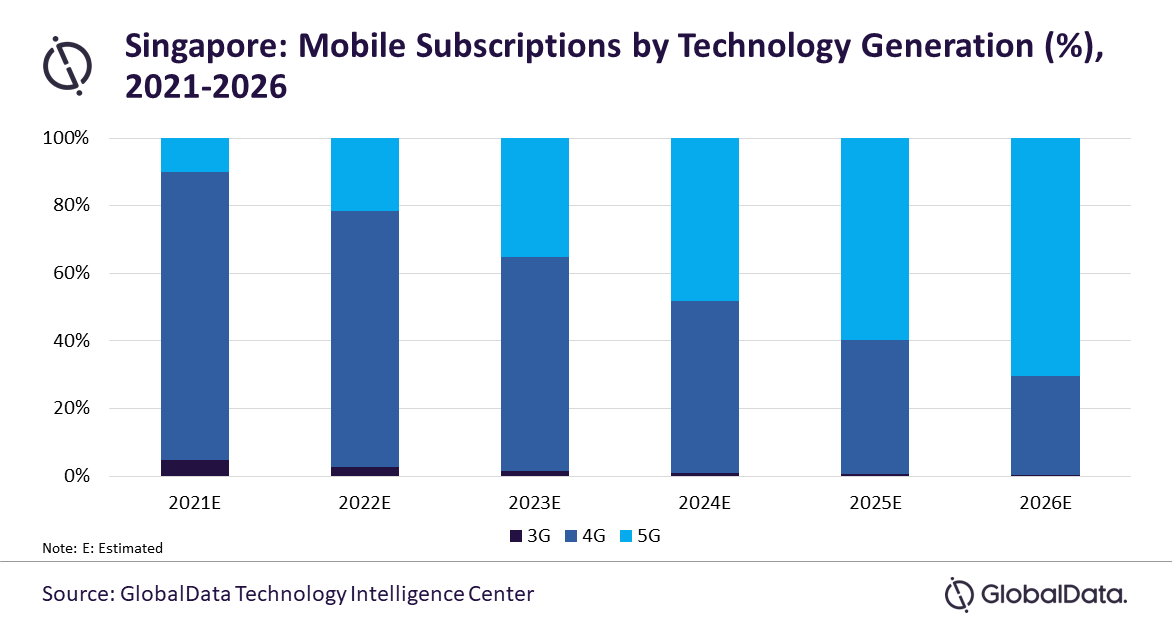 Hrushikesh Mahananda, Telecom Analyst at GlobalData, says: "Though 4G was the leading mobile technology in 2021, 5G service will see its subscriptions surpass 4G service subscriptions by 2025. 5G mobile subscriptions are expected to corner an impressive 70% share of the total mobile subscriptions by the end of 2026. This growth in 5G subscriptions will be primarily driven by the ongoing 5G network expansions by MNOs and increase in the commercial 5G adoption to support M2M/IoT implementations, smart city applications and autonomous vehicles.
"Singtel tops the country's mobile services market, in terms of subscriber volume and will remain the market leader through 2026 given its strong focus on 5G network developments and expansion. Moreover, it is focusing on developing new 5G use cases in partnership with Swedish technology vendor Ericsson."