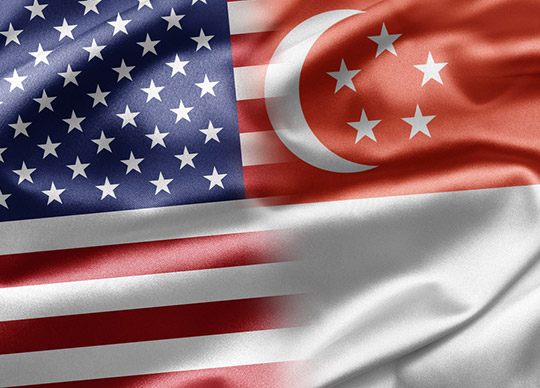 Singapore-headquartered IT consulting and advisory services company Kris Infotech has acquired a 60% stake in the Colorado-based IT consultancy and staffing company AGS Tek Partners. The acquisition follows Kris Infotech's strategic roadmap into the US market.
Senior Vice President Barani Kumaresan, from Singapore will be responsible for making all operational decisions for AGS Tek Partners, executing the company's strategy and scaling up operations of AGS Tek Partners.
"We are thrilled to add AGS Tek Partners into our fold. Their expertise and experience in delivering IT resourcing and training services in the US over many years is immensely valuable and will serve as a launchpad for our own growth plans. Together, we look forward to delivering our suite of IT services to a lot more companies across the US and North America and enabling them to get maximum value from their investments in Information Technology and digitalization/digital transformation," said Ms. Reem D'Souza, Head of Business Strategy and Investor Relations at Kris Infotech. "I am confident that Kumaresan's extensive experience in the IT services sector and his presence in the US to run our operation are critical to fast track our plans for this important market."
Kris Infotech was seed funded in 2006 by Mr. Rajeev Srivastava, the Founder & Executive Chairman of Basil Technology Partners, which closed a US$171 million institutional fund in 2018. Mr. Srivastava has over 30 years of successful investing and operations experience in the technology services sector across Asia, the US and Europe, having invested in 14 niche global technology companies.
Commenting on being acquired by Kris Infotech, Mr. Dave Malhotra, Founder & CEO of AGS Tek Partners, said, "We are excited by the next stage of our corporate journey as a part of Kris Infotech. Not only does this acquisition add several complementary competencies, but there is also a great synergy in our visions for how we can add value to our customers. With the backing and support of Kris Infotech, we are even better equipped to delight more customers in multiple domains. We look forward to being the one-stop, end-to-end IT solutions provider for our clients." Mr. Malhotra is an experienced investor with a successful track record in the information technology and services industry. His expertise spans the realms of Software-as-a-Service (SaaS), Business Intelligence, Integration, Enterprise Software, and Enterprise Architecture.