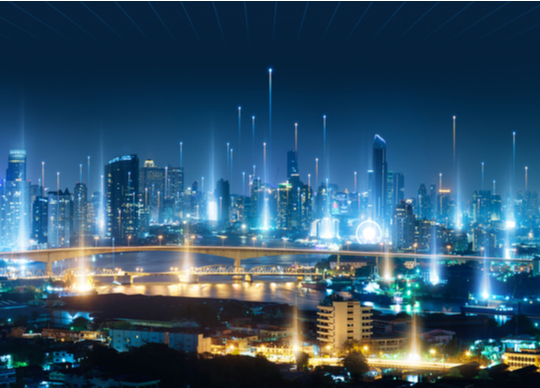 Fixed communication services revenue in Singapore is expected to decline at a compounded annual growth rate (CAGR) of 2.2% from US$765m in 2021 to US$683m in 2026 due to a steady drop in circuit switched subscriber lines, and slower growth in fixed broadband subscriptions, forecasts GlobalData.
GlobalData's Singapore Fixed Communication Forecast (Q1 2022) reveals that circuit switched subscriptions are expected to drop at a CAGR of -0.4% over 2021-2026 as users continue to shift towards mobile and internet-based communication services.
Pradeepthi Kantipudi, Telecom Analyst at GlobalData, says: "The overall fixed voice service ARPU levels in the residential and business segments are also expected to decline from US$4.09 to US$3.36 and US$24.50 to US$16.46, respectively, between 2021 and 2026, which will lead to a considerable drop in the total fixed voice service revenue."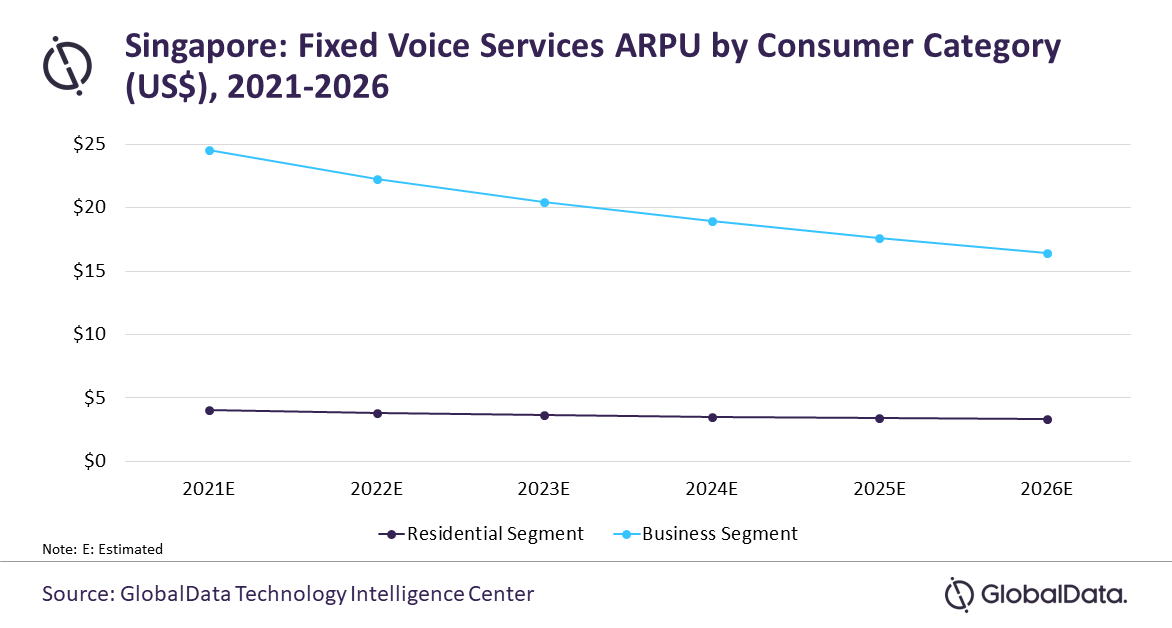 With the overall internet user penetration well over 80% of population, fixed broadband subscriptions too are expected to grow at a relatively slow CAGR of 0.9% over the forecast period.
Stagnant fixed broadband ARPU levels in the residential segment due to competitive pricing plans offered by operators, and a decline in fixed broadband ARPU from the business segment will additionally drag revenue growth in the overall fixed broadband services market in the country over the forecast period.
Kantipudi concludes: "Thanks to the country's full-fiber network agenda and investments from NetLink NBN Trust in fiber network expansions, fiber broadband is already the unchallenged fixed broadband technology in the country, with 99.8% share in the total fixed broadband lines as of 2021.
"Singtel will lead both fixed voice and fixed broadband segments, by subscriber share through 2026. The company's leadership in the fixed voice service segment is primarily driven by its strong position in the traditional circuit-switched segment and focus on the growing voice-over-Internet protocol (VoIP) segment while its top ranking in the fixed-broadband segment is supported by promotional offers on its broadband plans."