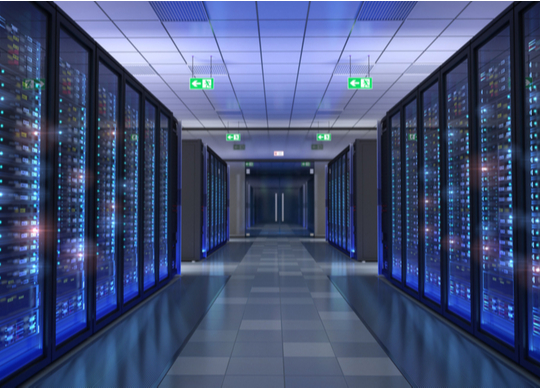 The total addressable market size of servers in Singapore, in terms of enterprise spending opportunity, is poised to grow at a CAGR of 6.4% to reach US$1.5bn in 2025 mainly driven by the ongoing digital transformation and IT modernization efforts of enterprises, says GlobalData.
According to GlobalData 'Market Opportunity Forecasts – ICT in Singapore', enterprise server spending will be driven by the need for enterprises to invest in a robust compute infrastructure that can power their data intensive workloads including AI, IoT, Big Data & Data Analytics implementations to improve the overall services and efficiency."
Saurabh Daga, Technology Analyst at GlobalData, comments: "Enterprises across the globe, including Singapore, are increasingly adopting cloud-based IT infrastructure to support their ongoing digital implementations such as remote working enablement, and adoption of online/ecommerce services, which will also help drive the demand for servers not just from public cloud services but also for private cloud and traditional IT deployments.
Despite the government's temporary moratorium on new data center permissions, Singapore will continue to remain the most sought-after location for data center buildouts with companies like Equinix, Tencent Cloud, and Digital Reality expressing their interest in setting up new data centers once the moratorium is lifted. This will additionally help boost data center server spending in the country over the forecast period.
Among the enterprise server segments comprising server hardware and managed services, the former will account for the largest share of the overall enterprise server spending opportunity through the forecast period. Within the hardware segment, low-end servers will contribute largest share of the total market value followed by mid-range and high-end servers. The low-end servers market mainly benefits from huge demand for low cost, volume servers, especially single socket server configurations that are energy efficient and can be deployed in external locations and limited spaces such as in edge data centers.
Mr Daga adds: "Enterprise spending on managed server services will grow at a healthy CAGR of 8.5% over the forecast period. The need for enterprises to keep their IT spending in check as they emerge out of the COVID-19 slowdown will prompt them to consider third-party management of their server environment. Additionally, growing complexity of deploying and managing advanced server infrastructure in-house is also likely to encourage enterprises to choose managed service providers."
While the large enterprise segment (1,001+ employees) will account for the largest share of the total enterprise server spending in Singapore through the forecast period, the combined spending from micro (1-50 employees), small (51-250 employees) and medium (251-1,000 employees) enterprises will increase at a marginally faster CAGR of 6.5% over the forecast period.
Mr Daga concludes: "Much of the spending growth in the Micro, Small and Medium Enterprises (MSME) is driven by acceleration in the adoption of digital technologies by small and medium businesses in the aftermath of COVID-19, requiring improved compute infrastructure and also by Singapore GovTech Agency's policy of sourcing majority of the government ICT contracts through small & medium businesses."