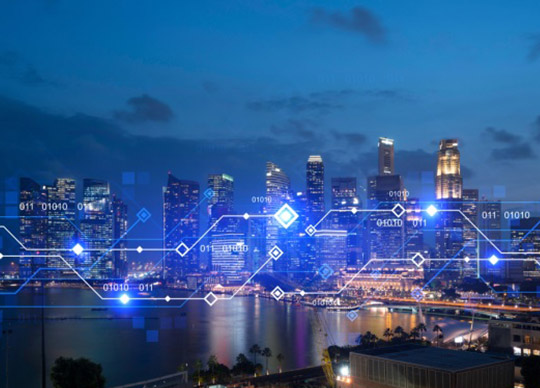 At the Opening Ceremony of the Singapore International Cyber Week (SICW) 2023, Deputy Prime Minister (DPM) Heng Swee Keat reaffirmed Singapore's commitment to do its part to contribute to cybersecurity capacity building.
DPM Heng announced the launch of the SG Cyber Leadership and Alumni Programme, a structured programme to cater to participants at different stages of their cybersecurity journey.
To support this new Programme, Singapore's earlier funding commitment of $30 million for cyber capacity building will be extended by another three years, from 2024 to 2026.
The SG Cyber Leadership and Alumni Programme comprises training courses catered to participants at the Executive, Foundation and Advanced levels and is open to all countries.
The programme also includes a Cyber Leaders' Alumni Fellowship. The Foundation course is an introductory course focused on basic cyber diplomacy concepts, international law, and norms in cyberspace, as well as the operational and technical considerations of international cyber policy.
It will also provide participants with an understanding of the cyber threat landscape and mitigation strategies.
The Executive course aims to equip officials involved in cyber discussions at the multilateral level, such as at the United Nations Open-Ended Working Group on security of and in the use of information and communications technologies, with the foundational operational and technical cyber policy knowledge necessary for their work.
The Advanced course is targeted at senior officials who have attended the Foundation course and offers a deeper understanding and analysis of key cyber issues across the policy, legal, technical, and operational areas.
Participants will also have hands-on, self-driven training featuring real-world case studies and keystone projects to bridge the gap between theoretical and practical implementation of cyber strategies.
The interactive project-based approach explores cross-cutting issues, such as how operational processes protecting critical information infrastructure can influence regional incident response and cybersecurity policies, and how multilateral knowledge sharing of best practices can shape national cybersecurity technical norms and implementations.
The Cyber Leaders' Alumni Fellowship caters to senior officials who had previously participated in Singapore's capacity building initiatives under the ASCCE.
The Fellowship will be held at the sidelines of the SICW and will bring together former course participants to participate in a series of closed-door meetings with experts and thought leaders on the latest trends and international discourse on cybersecurity.
Participants will also get to exchange insights and best practices on issues of mutual interest, such as workforce and skills development, and legal frameworks on responsible cyber behaviour.
The Cyber Security Agency of Singapore (CSA) launched the ASEAN Cyber Capacity Programme (ACCP) in 2016, at the cost of S$10 million, to build cyber capacity in ASEAN Member States.
To further develop and anchor Singapore's commitment towards cybersecurity capacity building, CSA launched the ASEAN-Singapore Cybersecurity Centre of Excellence (ASCCE) in 2019 as an extension of the ACCP and committed S$30 million over five years to deepen and enhance the region's cybersecurity capabilities and ability to respond to emerging cybersecurity threats and challenges.
To date, ASCCE has worked with more than 40 partners from international organisations, industry players, academia, and ASEAN Dialogue Partners, to organise over 50 programmes involving about 1,600 senior officials from the ASEAN region and beyond.
In 2021, Singapore launched the United Nations-Singapore Cyber Fellowship, a programme that brings together high-level national cybersecurity officials from UN member states to acquire interdisciplinary expertise in overseeing cyber and digital security policymaking, strategies, and operations effectively.