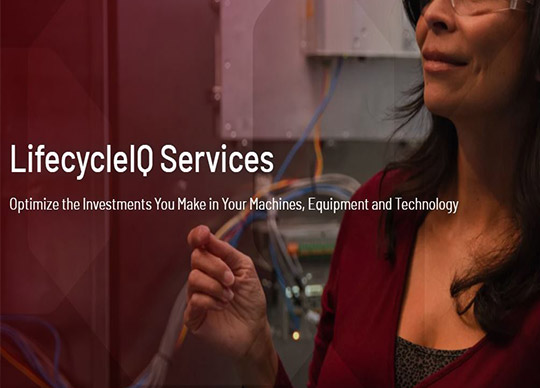 Rockwell Automation is evolving its service and solutions capabilities with a new brand: LifecycleIQ Services.   
The new brand represents the expanding ways that customers can engage with Rockwell Automation technology and highly trained professionals to improve their performance and reimagine what's possible across their industrial value chain.
"LifecycleIQ Services create a more intimate customer engagement model, one that can help companies not only solve problems, but also see new possibilities in production and transform them into reality," said Frank Kulaszewicz, senior vice president, Lifecycle Services at Rockwell Automation. "We're investing in providing a wide range of holistic services to help companies be more productive, safe and secure anywhere in a product, process or plant lifecycle." 
Inbavanan Rathinam, senior director, Solutions & Services, Asia-Pacific at Rockwell Automation, said: "One challenge faced by many industrial players in Asia-Pacific is how to adopt smart manufacturing technology quickly whilst seamlessly integrating legacy equipment and machinery. LifeCycleIQ Services help to address this unmet need holistically, enabling enterprises to be future-ready by incorporating agility and flexibility in both infrastructure and processes.   
"Driving efficiencies also continues to be increasingly important to businesses across every sector in the region, with growing attention on sustainable operations. LifeCycleIQ Services enables our customers to better plan and service every aspect of the plant, from design to safe operations, enabling reduced energy usage, minimized wastage, and maximized output," he continued.