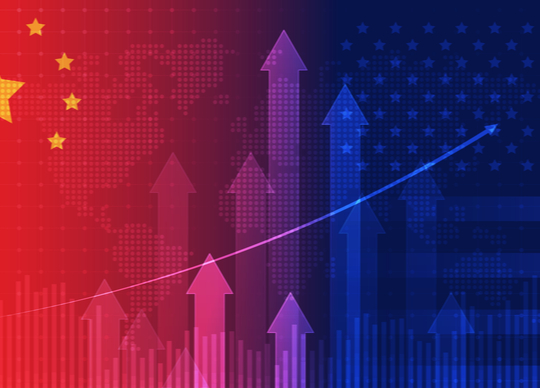 GlobalData says it is expecting more secondary listings from Chinese TMT companies, following the news that SenseTime has relaunched $767m Hong Kong IPO after the US investment ban.
"Chinese tech, media, and telecom (TMT) companies are directly or indirectly being impacted by the geopolitical stand-off between the US and China. As a result, several Chinese companies listed in the US had to launch their secondary listings in China or Hong Kong. An increasing number of Chinese TMT companies are also cancelling their plans to list in the US. SenseTime was included on the US blacklist, preventing US investors from owning shares in the company, which would undermine the outlook for any listing." Said Swati Verma, Associate Project Manager of Thematic Research at GlobalData.
"Chinese TMT companies previously chose to list in the US to achieve greater liquidity and address a broader investor base. Since the beginning of 2018, 86 Chinese companies listed on US exchanges and raised $31.6bn, according to GlobalData. However, they continue to face regulatory challenges amid the tense geopolitical situation. The regulations require companies to establish that they are not owned or controlled by a foreign government and allow the US Public Accounting Oversight Board to review their financial audits. These regulations impact both Chinese companies already listed in the US or those planning to list in the US." Swati Verma said.
"As Chinese companies face a more hostile environment in the US, they have launched secondary listings in China or Hong Kong. In 2019, Alibaba completed its secondary listing in Hong Kong. In 2020, JD.com and NetEase Games followed the route back home. 2021 saw the secondary listings of Baidu and Bilibili in Hong Kong and China Telecom in Shanghai. GlobalData expects this trend to continue, as more companies are delisting from the American exchanges or are put on banned entity list. The latest to join the list is Chinese AI unicorn SenseTime. It had to shelve its first attempt of IPO in Hong Kong, as it was placed in the US investment blacklist. While the company has now relaunched its IPO in Hong Kong, it had to exclude the American investors, and this might negatively impact its share price and liquidity." concluded Swati Verma.