Over twenty pioneers from the field of DevSecOps will come together at the upcoming DevSecCon Singapore 2018 on 22-23 February. Since their inception in 2015, DevSecCon has been hosting conferences and training around the globe with the intention of showcasing the latest developments in the emerging field of DevSecOps.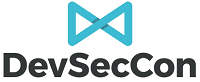 DevSecCon is pleased to announce that more than twenty renowned DevSecOps pioneers have confirmed their participation at the upcoming DevSecCon Singapore 2018. This is the world's only conference on DevSecOps that takes place every year in four different locations across the globe. Unlike the previous Singapore conference, DevSecCon 2018 will take place over two days (22-23 February), at Swissotel Merchant Court, Singapore.
DevSecOps is a new approach that strives to embed security controls and processes into the development and business workflows. Hosted for the first time in 2015, DevSecCon has emerged as a highly preferred destination amongst aspiring IT professionals looking to bring their DevSecOps skills up to scratch and to drive forward innovation and intense collaboration between DevOps and Security teams.
DevSecCon Singapore 2018 will be a two-day event packed with inspiring insights from distinguished DevSecOps thought leaders that are actively working on finding new ways to build security into development continuously, without impacting critical deadlines and delaying release cycles. One of the key sessions at the conference will involve a workshop where the attendees will compete against each other to become the ultimate 'Secure Code Warrior' in a hands-on, gamified training environment. This workshop is the ideal platform for individuals looking to learn how to code securely and not introduce security issues in code, identify and fix existing vulnerabilities, and the most common coding mistakes made by the developers.
DevSecCon Singapore 2018 will also have several talk sessions covering the most pertinent industry topics. In one of these talk sessions, the attendees will have the opportunity to find out about the risks associated with GraphQL and Microservices from a noted expert. The topics covered during this session will help the attendees overcome the security challenges when implementing GraphQL based APIs and understand the need for tweaking conventional DevSecOps tools for security assurance.
Highlighting the importance of DevSecCon, Mike Shema, the VP of SecOps and Research at Cobalt.io and one of the keynote speakers at DevSecCon Singapore 2018 said, "I love the idea of DevSecOps and am looking forward to come to DevSecCon to hear from people that are actually practitioners. By embracing the DevSecOps model we're creating more participation from security teams with the people that write and deploy code. Rather than security mandating from up high 'thou shall do this', the aim is to make security part of the development journey and change their answer from 'no, don't do that' to 'that sounds hard, but here's how we can try to do that in a secure way'."
DevSecCon will also offer a wide range of other activities for the attendees to enjoy. One of the centers of attraction of the event will be the exhibitor's area where companies will showcase their DevSecOps innovations and technologies.  There will also be all-day complimentary food and refreshments, and the DevSecCon networking drinks on the evening of conference day one.
To register for this unique DevSecOps conference, please visit https://www.devseccon.com/singapore-2018/#register
About DevSecCon:
DevSecCon brings together DevOps and security to make development and delivery more secure, without compromise. We offer a platform for leading experts and practitioners to showcase their DevSecOps ideas in thought-provoking talks, workshops and training courses. Attendees learn how to implement security as code in the development process, ensure secure continuous delivery, automate and monitor security processes and create an inclusive and collaborative culture between DevOps and Security.