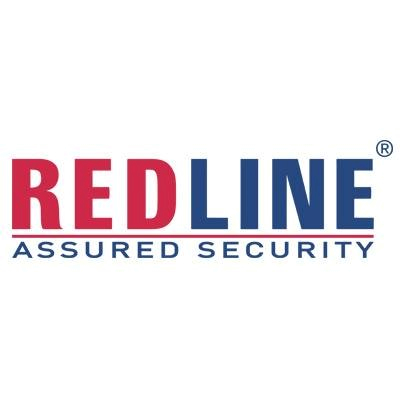 Now an internationally-recognised provider of security solutions and training, it's hard to believe that Redline began its days as a Post-It note on the fridge of one of its co-founders. Back in 2006, the leading quality assurance provider was the brainchild of Jim Termini and Paul Mason, whose shared experiences in the military and airline industry led them to Redline as it is known today.
"Jim became an airline pilot and identified a need for better training in aviation security around the world," says former flight instructor Paul. "My background has always been in teaching, so we put together a business plan to seek accreditations individually and plug those gaps, which were a world away from the security standards needed given our experiences."
In less than a decade, Redline has now managed to build up an internationally-acclaimed reputation, not only in aviation security but also in the protection and quality assurance of landmark buildings and high value assets. "We work with a range of clients from the high ranking global airports to global sporting events such as the Olympic Games" says Paul.
One of the biggest achievements for Paul however was Redline's awarding of the Airport Operators' Authority Small Business Award in 2011. "To achieve that, you have to be recognised by the UK major airport groups. To do that, as a relatively young company, and with the competition we're up against, was both rewarding and energising," Paul says.
With a new vision for 2015, Redline is now seeking higher climes, having recently secured a five-year quality assurance contract with Aeroports de Paris. As part of Redline's new vision, Paul has two goals: targeting new sectors, and internationalisation. While the company is known for its foundations in aviation, Redline is also looking to provide cost-effective, difference-making solutions and services for the corporate, events, cyber security and Critical National Infrastructure sectors.
How exactly are they aiming to achieve this? With simple "first principles," says Paul. "The biggest change for Redline is the continual innovation to make sure the needs of a certain sector are serviced, and this is down to first principles.
"We have a core product that is tailored to a specific industry. For example, an x-ray machine, no matter where it is, will require its operators to have a basic understanding of its first principles – that is 'can I actually correctly interpret an x-ray image?' We aim to understand these principles and encourage this in our teaching."
Geography is no obstacle for Redline either. As Paul explains, branching out into Europe has made them realise just how far a reach Redline's security solutions can have across the world. As such, the company has recently implemented technology led "deployable classrooms" whereby students around the world can learn digitally through tablets. "We can deliver state of the art learning environments at the cost of just one trainer, giving all countries, regardless of organic capability, the 'edge' required be meet international standards" explains Paul.
Certainly, working with Europe has inspired Redline to deliver its standards throughout the world, and Paul hopes to take these standards to every corner of the globe over the next five years. "Two thirds of Europe are lagging behind whilst the UK and US are leading the field of aviation security.
"We aim to close that gap through our internationalization programme, providing the same customer experience with our established franchise model in a number of languages."
Whilst Redline have certainly got an exciting future ahead of them, the vision doesn't stop there. Having worked with regulatory bodies such as the Security Industry Authority, the team at Redline are looking to evolve even further.
"For the foreseeable future we're going to focus on a franchise model of core training, quality assurance services and security management systems with integrated innovative technology led solutions. Once we've achieved that however, we will look into becoming a globally recognised 'benchmark' for quality and standards.
"our focus throughout remains and ensuring the output of any of our services or products exceeds expectation, remains highly cost effective whilst offering the flexibility of being able to adapt with the environmental factors that affect our clients"
About Redline
Established in 2006, Redline Assured Security Ltd provides government-standard security solutions and training for aviation related companies, event security, corporate organisations and Critical National Infrastructure (CNI) properties. We also conduct auditing and health monitoring in support for both public and private sector organisations.
The National Security Training Centre (NSTC)
Redline Assured Security is located within, and integral to, the National Security Training Centre (NSTC) at Robin Hood Airport, Doncaster.
Our training facilities are second to none and encompass all aspects of an airport's security function from check-in through to departure. The NSTC is a training centre with a worldwide customer base, providing a dedicated aviation security training facility and with the capability to deliver a standardised, high quality and accountable training service.
State of the art furnishings and the latest media and projection devices are installed to offer the best possible learning experience and scenario-led exercises and assessments. Two fully sound proofed training rooms are fitted with hi-tech desks and individual computers for each student. Each student has individual access to training materials, security reference documents and the internet.