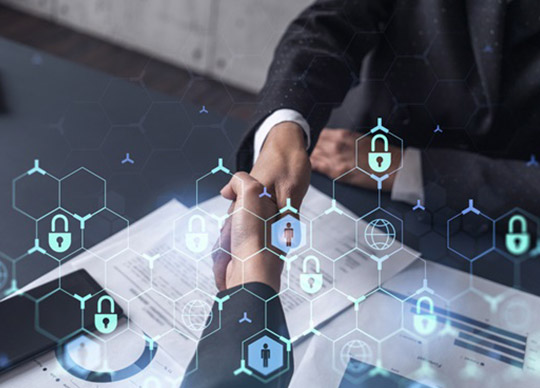 Rapid7 has appointed TruVisor as its exclusive regional distributor for ASEAN and India, effective immediately.
With the cybersecurity market in ASEAN and India expected to reach 2023 revenues of US $3.95 billion and $3.97 billion, respectively, one of Rapid7's key strategic growth priorities in the region is forging a relationship with a distributor that has a reputation for excellence and a strong track record in demand generation.
"As the cybersecurity threat landscape continues to evolve and attract an increasing depth and breadth of threat actors and attack methods, many more organisations are prioritising investments in their cybersecurity solutions to mitigate risk and improve their overall posture," said Denis Donnelly, Regional Director, ASEAN and SAARC, Rapid7.
"To capitalise on the opportunities in these high growth markets, we're delighted to have TruVisor join us as our exclusive distributor in ASEAN and India. The team is not only dedicated to excellence in customer success, but they also have strong, long-standing relationships with the extended partner community."
Jonathan Juay, Executive Director at TruVisor, emphasised the significance of the new partnership with Rapid7: "Rapid7's cybersecurity solutions enrich TruVisor's cybersecurity solutions portfolio, effectively addressing the challenges by increasing visibility, reducing risk, and multiplying impact through intelligent automation tools. This partnership immediately bolsters our customers' security posture and empowers organisations throughout the region.
"TruVisor is now uniquely positioned to introduce Rapid7's world-class offerings to our clients, effectively covering a wide spectrum of cybersecurity challenges and adapting to the ever-changing threat landscape," Juay added.
Anita Moorhouse, Rapid7's Channel Director APJ, said the partnership will highlight the important role Rapid7's proactive Managed Detection and Response (MDR) offering, Managed Threat Complete, and comprehensive exposure management solution, Cloud Risk Complete, play in defending against complex and persistent cyber threats as well as tracking risk posture across hybrid environments.
"TruVisor and Rapid7's refreshed go to market strategy provides strategic resellers and Managed Security Service Providers with a powerful and proven comprehensive security platform that helps organisations manage risk and eliminate threats across their entire infrastructure.
"ASEAN and India are both important and diverse markets that have experienced, and will continue to experience, significant growth in cybersecurity spending. Together with TruVisor, we can help organisations operationalise the management of cyber risks and threats, ensuring their investments are focused on early detection and response capabilities," she added.
Under the terms of this partnership, ASEAN comprises Singapore, Thailand, Malaysia and Indonesia.