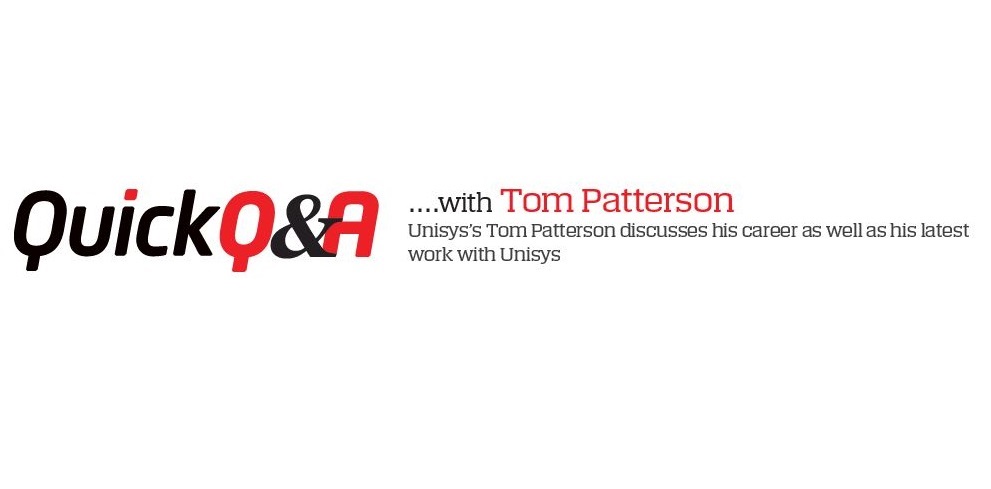 Unisys's Tom Patterson discusses his career as well as his latest work with Unisys
Tom Patterson is Unisys's Chief Trust Officer and Vice President of their Global Security business. He brings more than 30 years of leading-edge security experience, expertise, and innovation to Unisys, helping commercial and public sector clients tackle some of their most complex security challenges.
Like many of today's leaders in the cyber security industry, Patterson started his career working for the U.S. Government before venturing into the private sector where he's since worked as a CSO (MCC), big-four partner (Deloitte), chief eCommerce strategist (IBM), and a founder of a tech start-up, backed by the Carlyle Group. Tom has also lectured on security at the Wharton School and Cal Poly, frequently giving keynotes at corporate and government events on security matters.
The common thread to Tom's diverse security career is building trust. With his TOP SECRET government clearance, Tom also works on a pro bono basis with Congress, Federal law enforcement and the intelligence and counter-intelligence communities, and has contributed to Presidential Executive Orders.
Nowadays, Patterson leads Global Security Solutions at Unisys, where he has helped defend many of the world's biggest businesses, leading both technical teams in threat intelligence and threat response, as well as consulting at the strategic board/executive level, where appropriate governance is necessary to help the business address the threats of hacking, data-loss and cybercrime.
Patterson's primary focus within Unisys is to help the company bring better products to market, since he firmly believes that, "security will either make or break technology."…Click HERE to read full article.