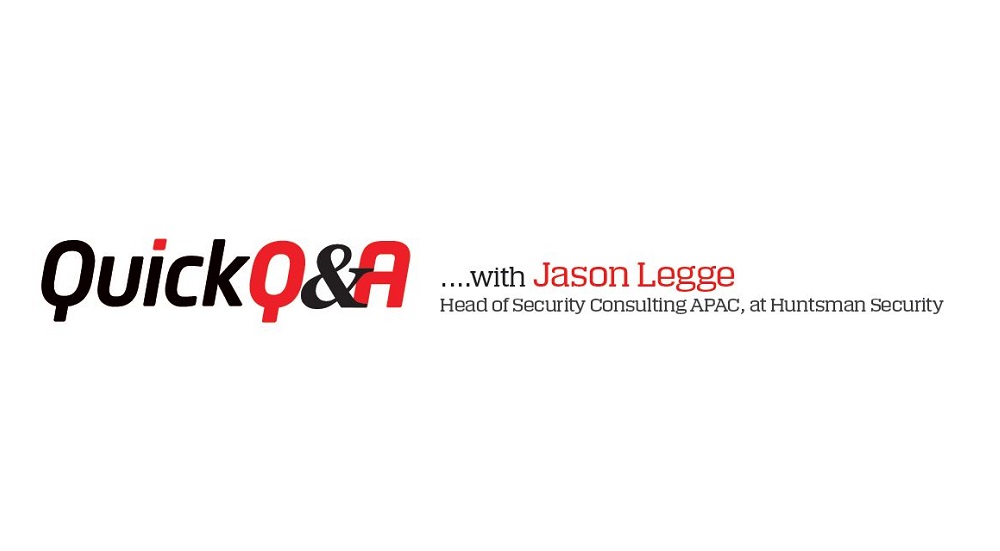 Huntsman Security's Cyber Security Platform has built its reputation on its ability to monitor and combat defence-grade cyber attacks. This proven technology is deployed in some of the most secure and sensitive environments around the world.
Jason Legge has been with Huntsman since 2013. His role is to help customers get the most out of the Huntsman platform. Jason is passionate about cyber risk reduction, and believes recent advances, which slash the time from threat detection to resolution, have started to tilt the balance in favour of the 'good guys'.
How did you get into the security industry?
After graduating in electrical and electronic engineering, I worked in a consultancy role in the procurement of IT and telecommunications systems. I then joined Siemens, working in ICN, mainly with computer networks and fibre optics. After some time designing computer systems, I undertook several cyber security roles within the UK Government, before finally moving into a high-level security role. Along the way, I boosted my security expertise with courses like the Certified Ethical Hacker and International Information Systems Security Certification, which taught me strategies to monitor and stop attacks.
How did your current position come about?
I used Huntsman technology extensively for about seven years while I was with the UK Government. Its speed and accuracy really helped support our security objectives, and the technology delivered exactly what it promised. So when the opportunity came up to work with Huntsman, I jumped at the chance.
What do you like about your job?
I like the challenge the security industry presents. It's ever-changing, so you have to constantly adapt and learn. It's impossible to know everything and that's why technology that you can rely on is an important part of any cyber resilience program. I get a sense of achievement when I can hunt, investigate and resolve a suspicious threat. My role with Huntsman allows me to make a real difference, which is very rewarding.
What are the biggest challenges facing the industry?
The obvious challenge for us, and the businesses that rely on us, is the increasing scale and number of cyber attacks – today every business, whether they know it or not, is under attack from outsiders trying to steal valuable information. The problem is that there are not enough security specialists in the industry to cope with this rising level of attacks. And you can't just rely on every shiny new toy to solve your security issues. Effective security involves design and discipline – it requires the correct balance of technology, people and processes for the best outcome… Click HERE to find out more about this article