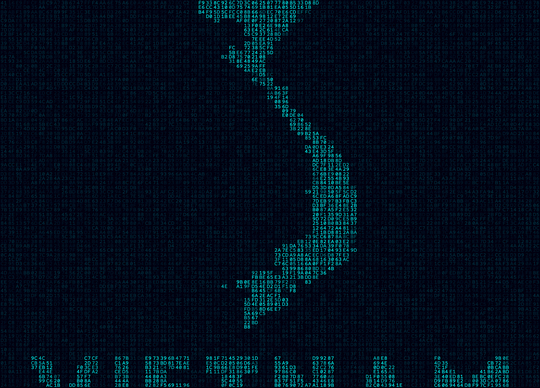 The Vietnamese government recently signed a decision on establishing the National Committee on Digital Transformation, chaired by Prime Minister Chinh.
The government is emphasising technology adoption and innovation as part of its 2021 – 2025 Socioeconomic Development Plan.
In support of the country's strong digital ambitions, Thales and VNPT, Vietnam's leading telecommunications and Digital Service Provider (DSP) have signed an MoU to mark the start of a two-year partnership to jointly explore new industrial and technical collaborations in key digital areas.
On the occasion of an official ministerial visit to France, the MoU was signed in Paris on 3rd November, by Madame Pascale Sourisse, Senior Executive Vice-President, International Development for Thales, and Mr Ngo Dien Hy, Vice-President, Technology. VNPT, graced by the Prime Ministers of both countries.
In the frame of this MoU, Thales and VNPT will jointly explore key digital topics including Smart & Safe City, Digital Identity & Biometrics, 5G and IoT adoption and services and Cybersecurity. A key pillar will also study telecommunications satellites, including telecoms satellite technology, missions and new applications from 5G to aerospace and maritime connectivity. Thales and VNPT will work closely on space topics linked to Vietnam's priority space initiative – the future implementation of the VINASAT 3 telecommunications satellite that will replace the existing VINASAT 1 and 2.
The Smart & Safe City pillar will investigate possible critical infrastructure projects in Vietnam built around open digital platforms. VNPT currently operates Intelligent Operation Centres in twenty provinces and Thales has developed an open and cyber secured digital platform powered by AI and Big Data analytics that can offer intelligent, automated data processing and support city operators in their decision making.
In the field of Digital Identity & Biometrics, VNPT has developed and implemented the Vietnamese Database on population. An area of exploration will include a citizen mobile identification project where Thales brings its expertise in a secure ID wallet that is able to aggregate digitalised ID documents into a single vault. Cybersecurity will be a recurring theme across all projects, with exploration in areas including cyber training platforms, cyber threat intelligence and sovereign data protection.
"The relationship between Thales and VNPT dates back over two decades with strong collaboration in the mobile telecommunications sector. I am pleased to take those relationships a step further today with this MoU. As a key digital technology player, our technologies can help support VNPT in their transition to a 5G era, while our joint research aligns strongly with Vietnam's ambitions of becoming a forward-looking digital nation." Pascale Sourisse, Senior Executive Vice-President, International Development, Thales