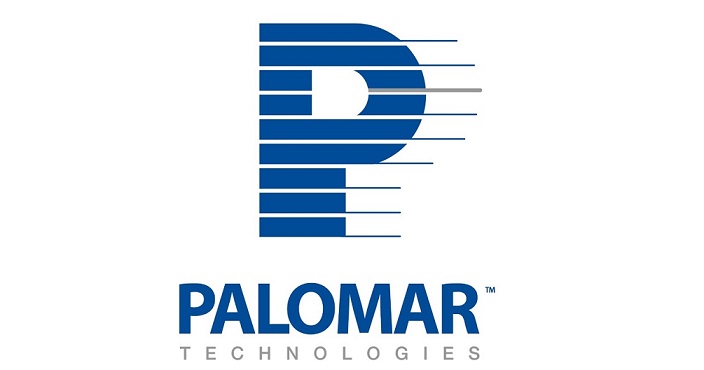 Palomar Technologies, a global leader in delivering total process solutions for advanced photonics and microelectronic device packaging, announced today the launch of its Innovation Center in Singapore. The launch is in partnership with the LUX Photonics Consortium[1] and DenseLight Semiconductors, a division of POET Technologies, a developer and manufacturer of optical light source products.
As the first-of-its-kind in Southeast Asia, Palomar Technologies' Innovation Center – Asia offers local companies unprecedented access to expert-designed, automated, complex, photonic and microelectronic assembly processes that are both cost-effective and reliable. It will also offer companies low-volume prototyping and process development service for the assembly of high-performance packages that enable the Internet-of-Things (IoT) and 5G wireless networks.
Palomar Technologies' Innovation Center – Asia signifies the company's commitment to the region and empowers Singapore businesses to step-up their photonics/microelectronics manufacturing efforts by giving them access to Palomar's process development and package assembly expertise, which was previously only available in America.
"With Singapore's focus on Smart Nation, IoT, and supporting next-generation innovation such as driverless cars and 5G wireless, our Innovation Center ensures more regional companies have access to technologies that can support the speed, bandwidth and clean power required by these applications," said Mr. Rich Hueners, VP of Global Sales and Managing Director, Asia Pacific for Palomar Technologies. "Photonics is the cornerstone of Singapore's Smart Nation initiative, powering next-generation, world-class connectivity, ensuring companies stay cost-effective, and Singapore retains its crown as the region's technology hub."
With photonics leading the way, it is estimated by 2025, over 75 billion IoT devices will be connected to networks with data transferred at 100 times the speed of today[2].  The rise of IoT in our homes and cities requires the need for higher data transfer speeds, increased computing power, and more efficient capacity handling, while photonic devices must be smaller in size and more sustainable – thereby transforming the core of technology development. Photons, not electrons, are the essential means to transmit the data generated by millions of devices at high speed over vast distances.
"Photonics is an enabling technology that has revolutionized the way we communicate and will continue to do so with the ever-increasing demand for more data and faster data rates. Toolsets that integrate photonics into current technology platforms will allow us to achieve our vision of a smart nation," said Prof Tjin Swee Chuan, Chairman of LUX Photonics Consortium. "The opening of the Palomar Technologies' Innovation Center will enable Singapore manufacturers to translate cutting-edge research in photonics into diverse applications."
"We are glad to finally have an established provider like Palomar Technologies bring its unique device assembly solutions to Singapore," said Mr. Rajan Rajgopal, President & GM, DenseLight Semiconductors. "Palomar Technologies has enabled us with the flexibility and affordability, and to give our clients access to the latest technology at the best value. This will help us remain competitive in an increasingly crowded industry."