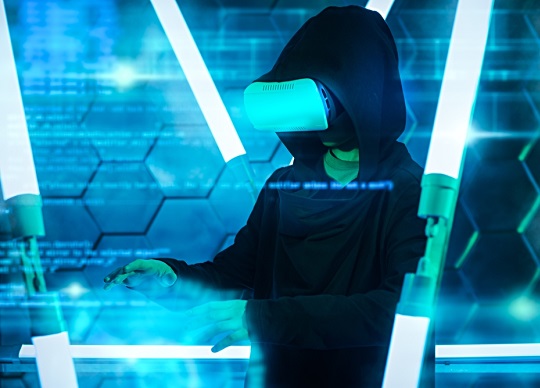 Written by Jonathan Andresen, Senior Director, Incode Technologies.
The online gaming experience today is nothing like that of the past, just as the way people see gaming has changed over the past decades.
More immersive game worlds, attractive challenges and new social elements have made gaming attractive – it has added 4.6 million online gamers since 2019.
Needless to say, where people come together online, cybercrime will quickly follow, making today's gaming lifestyle attractive yet risky for users as young as three years old.
The Easiest Target
More than a third (36%) of parents are afraid that their child might potentially leave their finances open to fraud, a study by Lloyds Bank this year revealed.
And it doesn't help that payment authorization is now so much more accessible than before. All children need to do to make a payment is to key in their parents' email addresses and passwords.
Parents can do only so much to protect their children while gaming, yet no matter what they do, there will always be a possibility that the young ones will come across scammers.
Companies to Play their Part
Worryingly, scammers are targeting the younger demographic of gamers to con them and their parents of their finances or identities.
The two most common types of fraud encountered by young gamers are identity theft (67%) and hacking (61%), according to the Lloyds Bank study.
While it seems impossible to prevent younger gamers from coming across scammers, platforms and companies can greatly minimize the chances of interaction between them.
One way is to implement a two-step authentication using digital identity verification. This means gamers will be forced to prove their identities before they start playing.
Online gaming platforms can also monitor and authorize transactions via facial recognition, passive liveness detection or computer vision.
The Gamechanger in Online Platforms
As the threat is expected to grow in the years ahead, it is crucial that online platforms can protect young people and their parents.
Just as banks and financial institutions have upped their protections for customers and improved anti-fraud efforts, it may be time for game companies to up their game in terms of security and protection for consumers.
A way forward is to use biometric templates that are mathematical representations of an individual face.
These biometric templates are generated on the online platform's server as an encrypted string of characteristics under half a kilobyte in size, making it near impossible to recreate or reverse engineer.
Implementing identity verification that takes advantage of secure and privacy-centric facial recognition substantially reduces the possibilities of online fraud and identity theft. Not only that, the verification and on-boarding process will also be simplified.
Just as it is important to have the best games onboard, it is important that game platforms ensure that customers play in a safe environment.
The biggest gamechanger that will set gaming platforms apart could be the ability to keep their players safe while they are online.
And this can be achieved by leveraging on the implementation of identity verification and authentication for both payments and player identification.