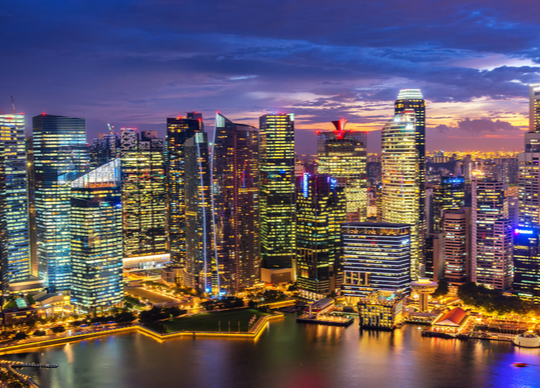 Oneberry Technologies has announced the launch of its new Singapore headquarters – a 20,000 sqft innovation centre called the "Oneberry Building" and a 2nd command centre powered by its own anomaly detection AI, ARVAS, to meet the demands of Virtual Guarding in Singapore, and address the need for outcome-based security contracts.
Senior Minister of State, Ministry of Communications and Information, Dr Janil Puthucheary graced the launch event as the Guest of Honour.
With a 145% year-on-year increase in cyber-attacks in 2021 alone, cybersecurity is a major challenge faced by the city-state as it makes strides towards being a smart nation that heavily relies on digital ecosystems. Compared to 2020, this was a 111% increase.
In fact, Southeast Asia as a region has unfortunately become a hotspot for cyber-attacks. In the first ten months of 2020, Indonesia saw 324 million cyber-attacks.
From high-profile attacks in Thailand last year, including ransomware targeting Saraburi Hospital to Vietnam recording a 10.29 percent increase in attacks from December 2021 to January 2022.
As such, with support from Enterprise Singapore, under their Scale-Up SG Programme, Oneberry has forged partnerships and built up a distribution channel to bring their solutions to over 30 countries across the region by this year.
"From slowly digitalising manual processes, and eventually investing in developing security software to leveraging AI and robotics for cutting-edge cybersecurity and surveillance solutions, we have come a long way, thanks to all the support from the government and other stakeholders. Innovation has always been at the core of what we do. With the same ethos, we are excited to move into a dedicated innovation centre- a space that will enable us to create a cyber-safe ecosystem for our clients and partners as we approach the digital decade." said Ken Pereira, Founder and CEO of Oneberry Technologies Pte Ltd.