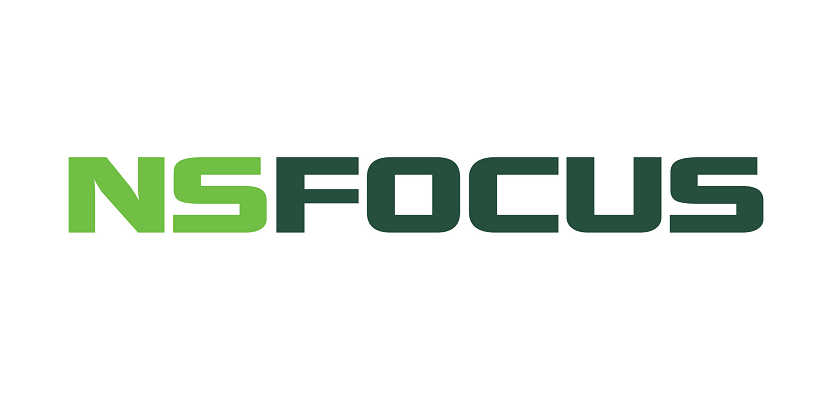 Based on comprehensive analysis and review, organisations can develop remediation plans to improve overall security posture
NSFOCUS has announced the launch of NSFOCUS Exposed Internet Surface Analysis (EISA), a new capability to address the ever-expanding cyber security risk faced by organisations today. EISA identifies malicious activity of rogue IPs, ports and services that might be compromised and hidden within the organisation's network providing immediate insights to prioritize remediation and block further malicious activity from within the network.
Organisations have rapidly embraced digital transformation to create new business models and ecosystems, deliver new products and services, and operate more efficiently in the digital economy. As a result, new digital platforms such as cloud, mobile, IoT devices and systems of all types – from corporate conference systems to power grids – are now network connected and exposed to cyber risks and attackers. NSFOCUS EISA is built to address these risks by searching for unknown IPs, hijacked IPs, unknown ports open on known IPs, and the services running on those ports. Integrated with the NSFOCUS Threat Intelligence (NTI) Subscription Service, EISA determines if there is any evidence of malicious activity and provides a risk assessment analysis for mitigation.
"Cyber risk exposure has become increasingly difficult to manage, as organisations are challenged with protecting critical assets while managing the sheer number of internet connections which expand its attack surface," said Attley Ng, Senior Vice President, Asia Pacific, NSFOCUS. "As a new feature in the NSFOCUS suite of solutions, EISA helps organisations to understand their cyber risk exposure in real-time, allowing IT teams to develop remediation plans and intrusion prevention policies to block further malicious activity. Paired with NSFOCUS Threat Intelligence, EISA reassures and benchmarks each organisation's cyber risk exposure, allowing them to make better business and technology decisions."
The NSFOCUS EISA can be run once or as a subscription service with various levels of monitoring services to meet different requirements. It can be used by organisations with the smallest internet footprint to multi-national businesses that own IP ranges all over the world. Beyond just identifying cyber risk exposure, EISA helps organisations to reduce operations and maintenance costs by mitigating costs lost to rogue systems and services.
NSFOCUS EISA is available as an additional service with all NSFOCUS security solutions. Working together, NSFOCUS hybrid security solutions obtain the latest reputation data of high-risk IP addresses and automatically generate related protection policies to effectively block attacks, provide hour-level security assurance, and continually improve security posture.
NSFOCUS Exposed Internet Surface Analysis will be available from 18 September 2018. The product will be officially launched and previewed at GovernmentWare (GovWare), Southeast Asia's premier conference and showcase for cybersecurity. GovWare is the cornerstone event of the Singapore International Cyber Week, featuring the latest trends in technology, organisational implementation and user perspectives with regards to cybersecurity.
NSFOCUS can easily augment existing threat intelligence through integration with other threat intelligence offerings or SIEM deployments, and across NSFOCUS' network and application security products.
Visit https://nsfocusglobal.com/ for more information.
About NSFOCUS IB
NSFOCUS IB is a wholly owned subsidiary of NSFOCUS, an award-winning enterprise application and network security provider, with operations in the Americas, Europe, the Middle East and Asia Pacific. NSFOCUS IB has a proven track record of combatting the increasingly complex cyber threat landscape through the construction and implementation of multi-layered defence systems. The company's Intelligent Hybrid Security strategy utilizes both cloud and on-premises security platforms, built on a foundation of real-time global threat intelligence, to provide unified, dynamic protection from advanced cyber threats.
NSFOCUS has sixteen years of success and experience working with Fortune 500 companies, including four of the world's five largest financial institutions, organizations in insurance, retail, healthcare, critical infrastructure industries as well as government agencies. NSFOCUS IB has technology and channel partners in more than 60 countries, and is a winner of the Microsoft Bug Bounty Program for 6 consecutive years, a member of the Microsoft Active Protections Program (MAPP), StopBadware.org, and the Cloud Security Alliance (CSA).
Enterprise- and carrier-grade products undergo rigorous evaluation and testing to Veracode VL4 and ISO 27001 certification, delivering powerful and effective threat management combined with advanced data analytics and intrusion prevention and detection capabilities.
A research arm, the NSFOCUS Security Labs, is a renowned technical research centre that tracks and analyses global intelligence while identifying new network vulnerabilities and security trends.
Visit the website: www.nsfocusglobal.com
Read the blog: http://nsfocusglobal.com/category/blog/
Follow on Twitter: https://twitter.com/NSFOCUS_Intl
Follow on LinkedIn: https://www.linkedin.com/company/nsfocus
Follow on Facebook: https://www.facebook.com/nsfocus/