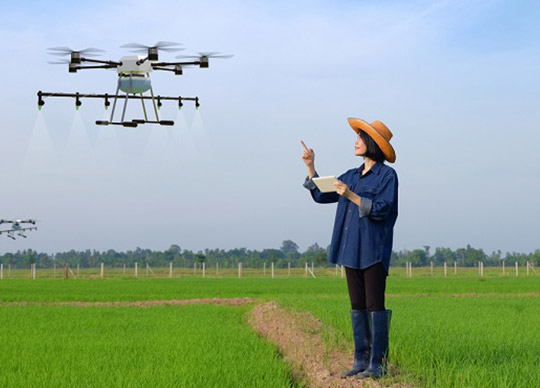 HevenDrones and RV Connex have announced the signing of a Memorandum of Understanding aimed at developing a national smart drone technology ecosystem in Thailand.
The MoU will span key economic sectors including defense, cyber security, IoT and logistics and reflects RV Connex's mission to build a sustainable, safe and connected national infrastructure in accordance with the country's 20 year national strategy.
Additionally, RV Connex says it will work with HevenDrones to introduce advancements into Thailand's existing drone market. This will be across the public, private and military sectors, in particular, the use of hydrogen-powered drones, as well as smart IoT-connected control centers. 
"We are delighted to have signed this MoU, which reflects our deep commitment to leveraging drone technology in order to advance global connectivity, safety and efficiency across a range of key industries," said Bentzion Levinson, CEO and Founder of HevenDrones. "It is our hope that our work with RV Connex will lead to the development of many disruptive defense, cyber security, IoT and logistics use-cases across Thailand, resulting in new jobs, sustainable economic growth and a reduction in carbon emissions on a national scale." 
"We are thrilled to be working towards a joint vision of sustainable technological development with a global leader in both actionable drones and hydrogen mobility," said Mr. Peeraphon Trakulchang, Vice President of RV Connex. "We look forward to working closely with HevenDrones in order to advance the introduction of smart drone technology in Thailand. Our primary focus will be on building out a robust ecosystem of IoT connectivity and sustainable hydrogen-powered mobility."